Creating tomorrow's business leaders today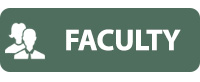 There has never been a more exciting time to become a business professional. Landmark changes in health care, government programs, and financial systems have created opportunities for motivated students skilled in business and creative problem-solving. Today's successful companies are built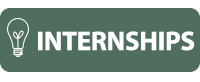 around new models of doing business and are willing to re-think how business gets done. Warner Pacific College offers majors in Business Administration, Accounting, and Health Care Administration, with courses that balance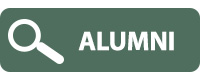 theoretical instruction with practical, hands-on experiences. Motivated students with an entrepreneurial spirit and a drive to succeed will find a business degree from Warner Pacific provides the edge they need in today's rapidly- evolving professional landscape.
The Warner Pacific Business Department's strategy is simple: Engagement, Enactment, and Partnerships.
In the Classroom
The Business Department at Warner Pacific provides academically challenging courses through a core curriculum that is universally applicable to a diverse and growing array of business career options. These courses prepare students to face a global marketplace where rapid social and technological change has become the norm. Led by seasoned faculty with business management and leadership experience, our mission is to develop ethical, confident, savvy business professionals.
The Business Department prepares you for the present and foreseeable challenges of a complex, dynamic and increasingly global business world. Our students are continually informed of current business disciplines and best practices via professional research and development. Above all, embedded in the Warner Pacific Business program is a commitment to and recognition of service to the community, as well as our responsibility to provide resources and support to the College, local and regional business communities.
Business Major Making Impact in Community
Community revitalization includes creating safe gathering places for children to play. For Warner Pacific Senior Ricki Ruiz '16 that meant converting an ad hoc futsal court that was an old roller hockey rink into brand new futsal pitches appropriate for active youth to use. Read more…
2015 Social Entrepreneurship Capstone Projects
On January 13, 2015, the 2015 Capstone Projects were presented in front of John Friese from Starve Ups (an entrepreneurial start-up group in Portland), Carrie Atkinson from Sock It To Me (in Portland), and Junea Rocha from BraziBites. Students received feedback to prepare for the Capstone Project competition. Read more…
---
What can I do with my degree?
Often, students choose an area of study based on the affluent careers available after graduation. While we encourage you to think of where you'd like to be career-wise 5, 10, or even 15 years from graduation, we encourage you to follow your passion and your heart when choosing a major because if you do what you love and you'll never work a day in your life.