Small College – Big Opportunities
At Warner Pacific, we know you want to be empowered. To do this, you need a career focused, well-rounded education.

The problem is, to develop holistically, you need personalized attention at a school where you won't feel isolated and alone.
We believe you matter and should feel loved and safe.

We understand the challenge of walking the college journey alone, which is why at Warner Pacific, we're leaders in relational learning. We will:
Request to learn more below — because we don't want you to just get a piece of paper. We want you to gain the confidence to make a difference for your family and in your community.
Nationally ranked as a top 10 Regional College, Warner Pacific is also a Best Value College, Best College for Veterans, a College of Distinction, and more.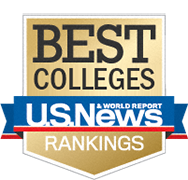 Read our 2015 Annual Report presented to the Church of God (Anderson, Indiana) in June 2015.