Transfer Support for Marylhurst Students
May 24, 2018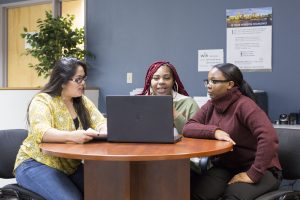 Warner Pacific University is providing personalized support to Marylhurst students as they navigate the transfer process pending the closure of their institution in 2018. Transferring to another school can seem overwhelming, especially when it was not part of your original plan. Warner Pacific will make the transfer process simple so students can get back on the road to earning their degree.
Enrollment counselors are ready to work with students and create a transfer plan that will connect their educational and career goals with a degree pathway that fits into their life. Warner Pacific is pleased to announce the following benefits to Marylhurst students looking to transfer:
No application fee for transfer or graduate students.
Tuition Discount for Marylhurst students so finishing a bachelor's degree at Warner Pacific will actually save them money.
Instant Decision with an official transcript.
Guaranteed admission for Marylhurst students in good academic standing.
Waivers available to students transferring from Marylhurst for residency requirements and general education coursework.
Dedicated Marylhurst cohort for students in the same program who are transferring to Warner Pacific so they can continue to rely on the connections they have built with their Marylhusrt colleagues.
*For programs that qualify based on Marylhurst transfer enrollment numbers.
Whether students are looking for a one night a week accelerated learning environment or a more traditional undergraduate experience, Warner Pacific has more than 60 majors and minors that will prepare students to reach their career goals. Marylhurst students may find the degree programs below to be the best fit for their transfer needs.
Bachelor Degrees
Graduate Degrees
For information on transferring to Warner Pacific University, contact our Office of Admission for Professional and Graduate Studies at 503.517.1550.