New Majors Offered at Warner Pacific
March 29, 2017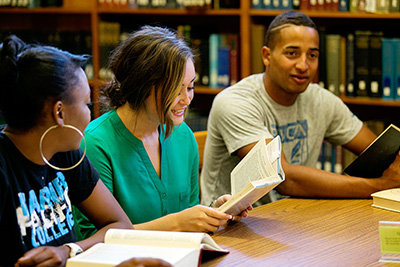 Warner Pacific is excited to launch several new academic majors starting in the Fall 2017. These degree programs offer students a 21st century career-focused education with a liberal arts foundation.
At Warner Pacific, you will earn your degree in a relational learning environment that invites you to think critically and challenges you to expand your comfort zone to help you discover your passion, develop your skills, and serve your community.

Building on our Health and Wellness programs, Warner Pacific's new Sports Medicine major will show you how to apply medical and scientific principles to sports, exercise, and the ability of the body to perform physically. With openings in the sports medicine and athletic training fields predicted to increase 21% over the next 10 years, your bachelor's degree will give you the competitive edge you need to succeed in this exciting career.

Partnering with the Oregon Institute of Technology this new major is the perfect option for students who want to work in the medical field. You will be performing critical clinical laboratory tests  with the results being a vital tool for medical practitioners in their diagnosis, treatment, and prevention of disease for their patients.

Explore the complexities of criminology and justice initiatives in the diverse, urban environment of Portland.  As you learn the theory, laws, and policies of the criminal justice system, you will be able to witness their real-world applications. If you are passionate about serving your community and protecting the rights of your neighbors, our new Criminal Justice major will provide you with the tools and ethics training to promote safety and equity throughout your career.