Visiting campus is an important part of choosing the college that's right for you. We are thrilled that you are interested in visiting Warner Pacific University and we can't wait to show you around!
To schedule a visit in-person, virtually, or by phone, please reach out to your admission representative via email.
Where to Go
Our Mt. Tabor campus is located at 2219 SE 68th Ave, Portland, OR 97215.
You'll begin your visit in the Admission Office on the 2nd floor of Egtvedt Hall, which you'll find directly connected to the main parking lot off of our SE Division entrance. Visitor parking is clearly marked.
Where to Stay
There are many lodging options near our campus.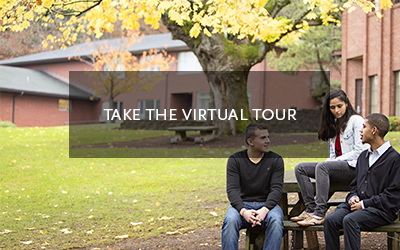 As required by Title IX and 34 CFR §106.9, Warner Pacific University does not discriminate on the basis of sex in its educational programs and activities.