Flourish at ADP: Sherrena's Story
September 14, 2014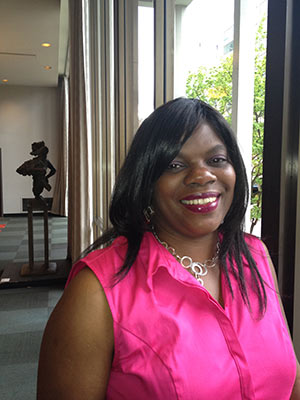 Earning my degree through the Warner Pacific Adult Degree Program (ADP) really boosted my self-confidence. I had always wanted to return to school and earn my degree and after 20+ years, I accomplished that goal.
I had previously attended North Portland Bible College, and when I was thinking about going back to school I was encouraged by Earnestine Cellestine, their Vice President of Academic Affairs, to check out the Adult Degree Program at Warner Pacific. My life was already full with parenting, working full-time, and serving at my church, so I was attracted to the once a week schedule that ADP provided.
A lot of what I learned during my time at ADP helped prepare me for the career I'm in today. Working in learning teams allowed me to experience various cultures, personalities, and viewpoints, that were different from my own. I learned how to think outside of my own belief system.
One thing that stands out in my memory was a simple, yet profound moment in one of my classes with Mr. Bill (Professor Bill Dobrenen). During our cultural studies course, he held an ink pen up to the globe to demonstrate where we are and how much more there is to experience and explore in this vast world. As a visual learner, this sparked so much interest and curiosity in me! I was eager to learn about how others lived and experienced the world; I wanted to know how I, as an American, could glean information from the cultures around me.
Working at ROSE CDC, I provide support and resources for the families and individuals who live in our affordable housing. This includes conducting afterschool programs, walking groups for seniors, garden projects, and much more. I also recently started my own business as a trainer in the early childhood education field, which is allowing me to share my passion for supporting families and those who work with children to create positive environments and experiences that will help them thrive.
What I learned in that course with Mr. Bill has helped me tremendously as I'm working to support families at ROSE CDC. The families who live in our housing are very diverse, from Somalia, Haiti, Russia, Ukraine, Mexico, and China. They have varied religious backgrounds, cultural experiences, traditions, customs, and most speak English as a second language. I learn from them each day and I am more open-minded due to the education I received through ADP.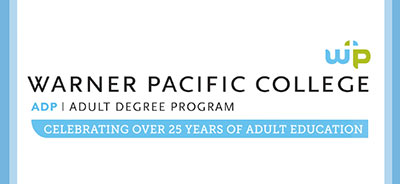 Sherrena Torrence
Resident Assets Coordinator for ROSE Community Development Corp., and owner of Next Level Ministries, LLC
B.S. in Human Development '12