ADP Celebrates 25 Years
September 11, 2014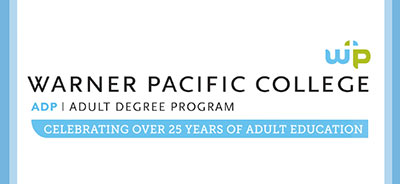 Warner Pacific is thrilled to celebrate over 25 years of serving adult learners in the Portland metro area. Through the evening format of the Adult Degree Program (ADP), thousands of adults in our region have been able to land the job they desire, receive the promotion they deserve, and set a positive example for their friends and families because of the college degree that they earned through ADP.
Over the course of two and half decades, the Warner Pacific Adult Degree Program has become the place where Portlanders looking for a second chance or career advancement go to complete a college degree at night, after work, or after the kids have been picked up from school and dinner has been served.
Degree Completion Program Launched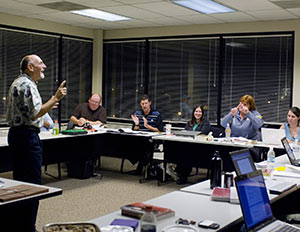 The Adult Degree Program was first imagined by the College in 1988, when then president, Marshall Christensen purchased a business curriculum based on an accelerated course schedule and adult learning theory. At this time, ADP was known as DCP or the Degree Completion Program because it worked specifically with students who had already earned some college credit. By January of 1989, two cohorts were established and the program was underway.
As interest in adult education grew stronger, DCP answered by increasing course offerings to include degrees in human development. In 2000, the College began a comprehensive review of DCP to identify the current needs of the market and explore new opportunities for program growth, which resulted in the creation of an associate's degree program as well as new business partnerships.
Expanded to the Adult Degree Program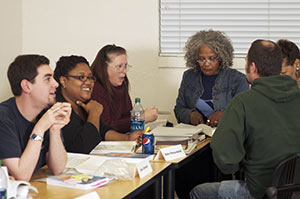 In 2004, with 191 students enrolled, DCP was officially launched as the Adult Degree Program with expanded degree offerings that included options for all adult learners, regardless of past college experience. Just three short years later, ADP was serving 568 students, and those numbers would continue to rise dramatically.
Today, ADP boasts an enrollment of over 900 students and has continued to mature with the addition of master's level degree options. One reason the program remains vital after 25 years is due to the curriculum design that staff and faculty use to meet the unique needs of adult learners.
Accelerated course progressions: ADP students take courses one at a time so they can focus on topics individually and build sequential knowledge.
Weekly class meetings: Students attend class one night a week, at the same time and place.
Cohort-based learning: Support is built through a small group of students who accompany one another through their degree journey, taking part in cooperative learning experiences that reflect the working environment.
Multiple start times: New cohorts form every month in ADP degree programs, so students don't have to wait until the end of a semester to take the next step on their career path.
Multiple campus locations: With learning centers throughout the Portland/Vancouver area, as well as online, Warner Pacific ADP students can study close to home.
Online Learning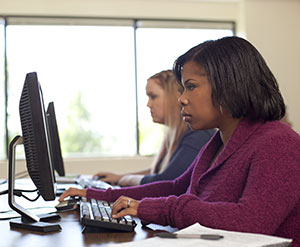 In 2014, as part of ADP's effort to serve the needs of adult students, the College introduced some of its most popular degree programs in a fully-online format. Students can now earn a professionally-focused, Christ-centered degree with Warner Pacific from wherever they can connect to the Internet.
The main benefit of online education for working adults is convenience. Students have the ability to schedule their study time around family and work responsibilities. This flexibility is especially useful for workers who have changing shifts, or who are raising children.
What's more, research by the U.S. Department of Education has shown that, for college students, online study is just as effective as traditional classroom education. Warner Pacific ADP students who pursue their degrees online cover the same content as students in traditional classroom cohorts.
Partnerships with Community Colleges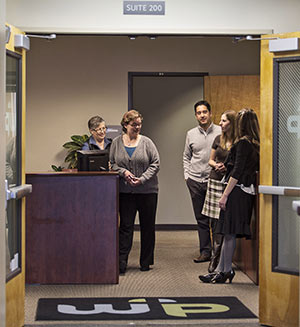 As Warner Pacific looks to the future, there is excitement at the opportunities that lie ahead. When listening carefully to the White House and to leaders in the Oregon Legislature, it is clear; with concerns over the cost of higher education, community college success is going to be critical in educating America's cities.
At Warner Pacific, we are proud of our partnership with Portland Community College, and we look forward to building deeper relationships with Mt. Hood Community College, Clackamas Community College, Lower Columbia Community College, and Clark College as we seek to grow. In fact, since 2003, 93% of Portland Community College students who transfer to the Warner Pacific Adult Degree Program have graduated with a bachelor's degree. We know that transfer students flourish at Warner Pacific, so we are eager to find new ways to support this growing demographic in our community.
Celebrating More than 25 Years
Warner Pacific College offers students enrolled in Adult Degree Programs the flexibility they need to balance work, family, and continuing education. We invite you to celebrate this 25th anniversary milestone with us as we share ADP alumni stories, historical timelines, and special events honoring the transformational leadership that ADP graduates are providing to our community.