Posted on February 23rd, 2023
Volume 1, Issue 4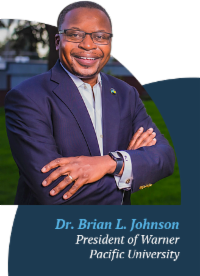 Greetings friends! As you know, God has called Warner Pacific University to a special mission: as the first federally-designated Minority Serving and Hispanic Serving institution in the Pacific Northwest, it is both humbling and exciting to receive a commission to extend faith-filled education to those who have been historically underserved.
That's why this month, in honor of Black History Month, we remember and celebrate the powerful work of God in and through the lives of influential African Americans. Within our campus community, this has meant lifting up stories of ministers, teachers, artists and more, and giving our students the chance to reflect upon the inspiring work these faithful figures have contributed to our national struggle against racism and toward love, care and equitable hope for all.
For me, I'll share that this month also offers deeper personal significance. As the first African American President in WPU's 86-year history, I am reminded of the gifts of lived experience God has equipped me with, in order to fully meet the leadership challenges of a university focused on both faith and diversity. Our university's mission is so unique, and I feel called upon to lead others to learn more about this exciting work – in fact, I welcome opportunities to visit with you, your congregation or organization. Recently, I had the honor of speaking about this duality of faith and civic responsibility at the Albina Ministerial Alliance's annual Rev. Dr. Martin Luther King, Jr., worship service at Portland's Allen Temple CME Church. I also invite you to read more about some of those ideas at my personal website, intersectionoffaithandlearning.com. To be sure, my reflections are shaped by years of formal scholarship, including a number of books I have been privileged to author concerning the life of W.E.B. DuBois… but they are also shaped by my own life, and this moment of service which God has led me to right now – serving as President of WPU.
No matter how you personally relate to Black History Month, through the lens of Christian faith, I hope it is an opportunity to recognize the struggles, sacrifices and accomplishments of faithful men and women who have worked tirelessly for recognition of the image of God in each and every person. At WPU, it is at the very heart of our service to our students – and we would love to include you in that service. Please join me in praying for our continued missional walk at WPU.
"Therefore, go and make disciples of all nations, baptizing them in the name of the Father and of the Son and of the Holy Spirit, and teaching them to obey everything I have commanded you. And surely I am with you always, to the very end of the age." Matthew 28:19-20.
Brian L. Johnson, Ph.D.
President
WHAT'S IT LIKE TO BE A KNIGHT?
WPU welcomed high school counselors, parents, and potential students to campus with two important events recently, Winter Counselors' Day and Preview Day!
COUNSELOR'S DAY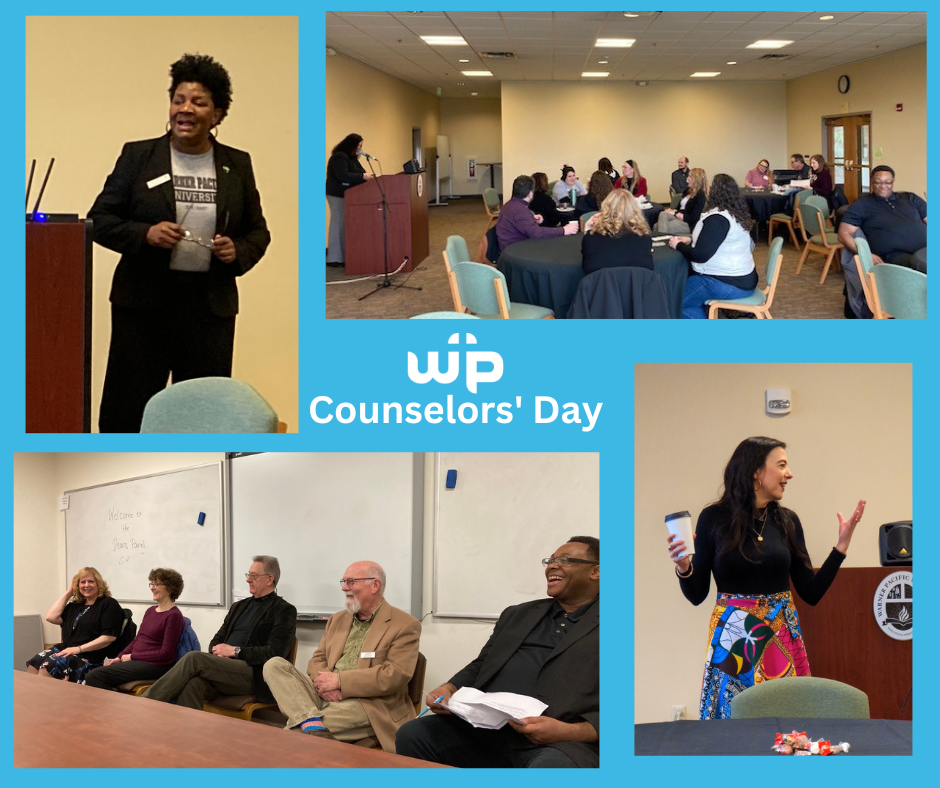 WPU's Winter Counselors' Day welcomed high school counselors from Beaverton, Battle Ground, Southridge, Summit View, Sam Barlow, Gladstone, Rex Putnam, and Clackamas. The counselors had high expectations for the day and the Warner Pacific Community – faculty, staff, and students, did not disappoint!
The day began with a light breakfast and a welcome from the President's Office. Following an overview of the day's activities by Dr. Darilís Garcia, Associate Vice President of Enrollment, counselors were split into groups and met separately with two panels, one comprised of Deans and the other of students. The panels were both highly engaging and interactive and provided counselors the opportunity to ask their own questions. After the panels, the groups attended three presentations: 1.) Admissions Pathways by Yolanda Roseby, Senior Associate Director of Admissions; 2.) Financial Aid Opportunities by Dustin Kummrow, Director of Financial Aid; 3.) First-Year Student Support by Lael Easton, Director of First Year Learning Communities.
After the presentations, the counselors embarked on a campus tour before enjoying a buffet lunch. Several deans and faculty members joined the tables during lunch and shared their Warner Pacific stories and experiences. The day ended with a closing session, with swag giveaways and the raffle of three $500 scholarships for fall 2023! Scholarships went to Battle Ground High School, Summit View High School, and Clackamas High School.
Feedback on the day was consistently positive, with 100% of participating counselors indicating the day was an "excellent" experience and they unanimously indicated that after Counselors' Day, they were likely to refer students to Warner Pacific University as a great option for a university education in our local area. There was strong positive feedback for the student panel in particular, and counselors really appreciated hearing the student perspective. As one counselor noted,
"I feel confident recommending WPU to our kids because I know they will be cared for here."
Other positive statements from counselors included the following:
"It was very evident that students feel very connected to the university. It was great to hear about the academic programs from the Deans themselves. All these voices excite me to go back and share with my students."
"Hearing from the students has given me a lot of insight and made me think of current students who I think will succeed here and benefit from resources/options on campus!"
"I love your student-centered approach."
"Campus is beautiful."
"The fact that the staff knows each and every student is so amazing!! I love the community you have built here."
PREVIEW DAY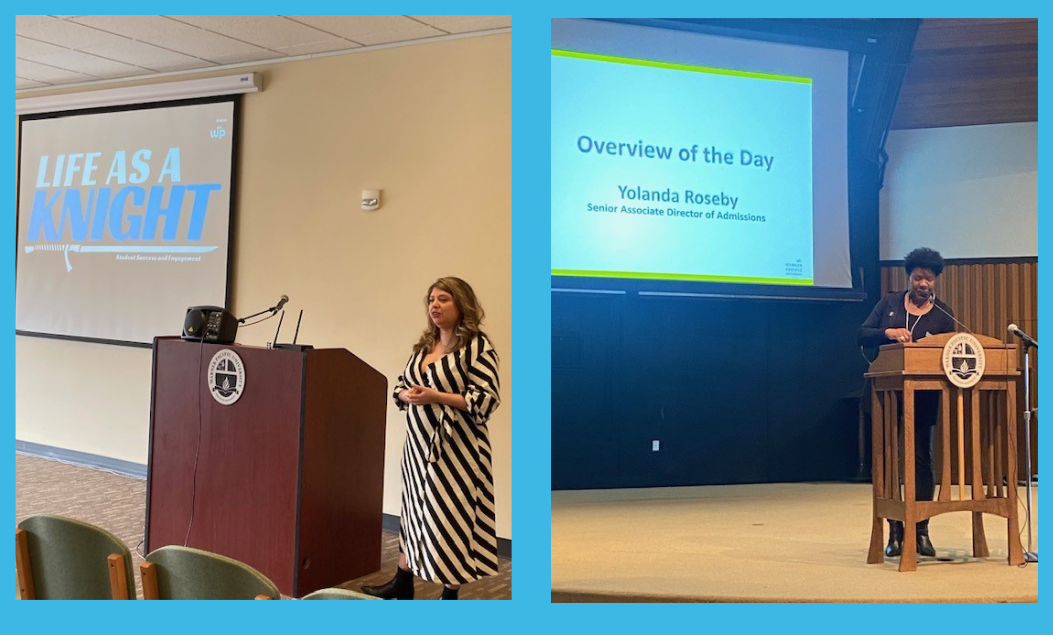 Potential new WPU Knights and their parents also got ti get a sneak peek at College life recently! February's Preview Day invited new students to discover the ins and outs of the college financial aid process, and learned how to transfer credits from one institution to another at the Friday, February 17, Preview Day. Participants had the opportunity to attend Social Sciences and Business "Mini-Classes" and a Pre-Nursing Information Session. Other highlights included a Student Experience Panel, the "Life as a Knight" presentation, lunch, a campus tour, and the ever-popular raffle for WPU swag and a $500 WPU Scholarship!
Warner Pacific's special mission rests in being a Christ-centered, minority serving and first Hispanic-serving institution in the Pacific Northwest. We embrace everyone and prepare our students for a changing, dynamic world.
Warner welcomes new employees!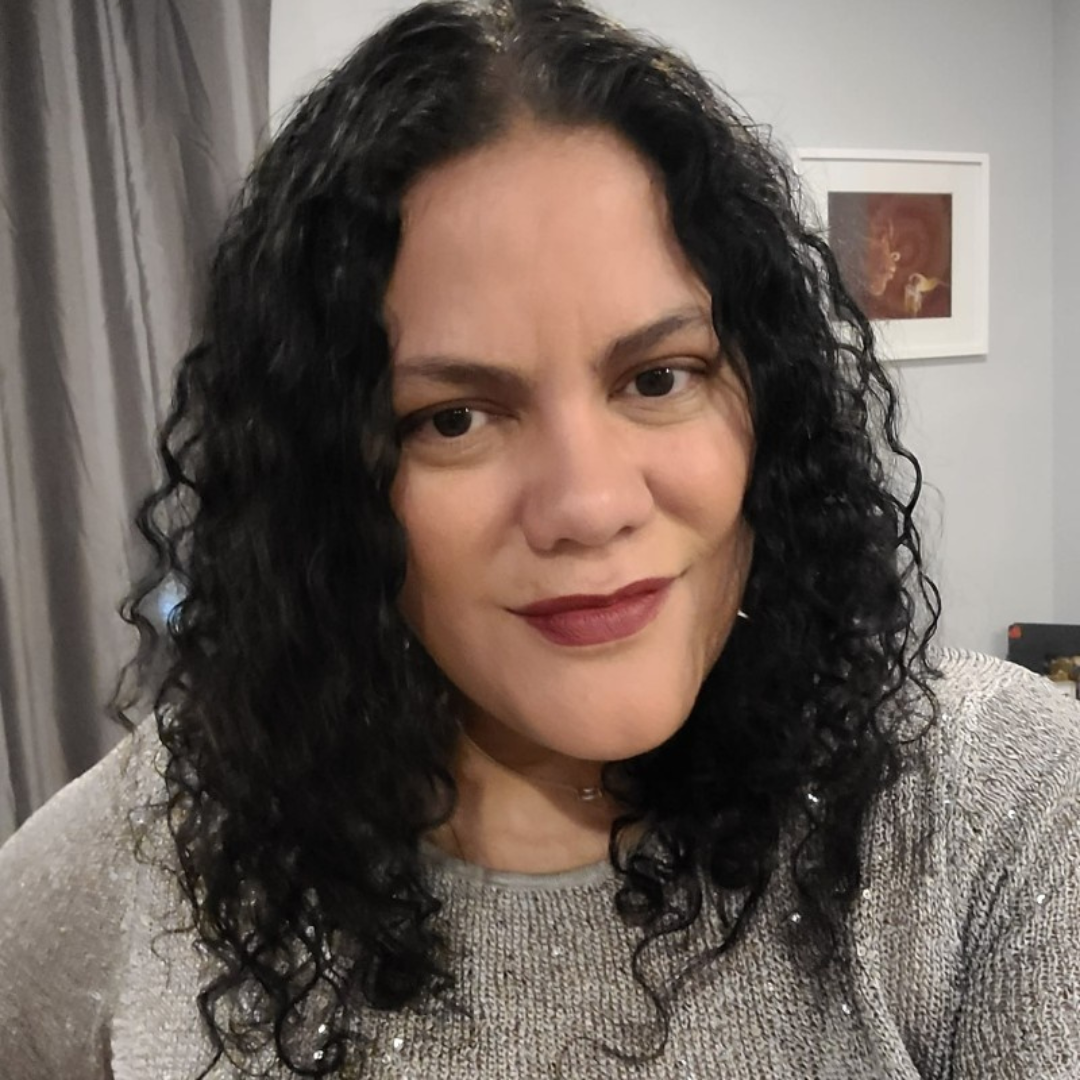 WPU welcomes Darilis Garcia, Ph.D. as our new Associate Vice President of Enrollment Management, serving a senior team leadership role in managing the support of new students who are seeking an opportunity that only Warner Pacific can provide. Darilis brings a wealth of experience in enrollment management, student affairs, student support services, and more. Recently she served as Director of Enrollment Services for Portland Community College, overseeing multiple campus recruitment efforts. Other higher education service includes Pacific University, University of Texas at El Paso, and the University of Michigan. Darilis also serves as Communication Adjunct Faculty at the University of Arizona Global Campus. Fluent in Spanish, Darilis is overjoyed to be serving a Christ-centered university that expresses its faith by serving diverse students of all backgrounds.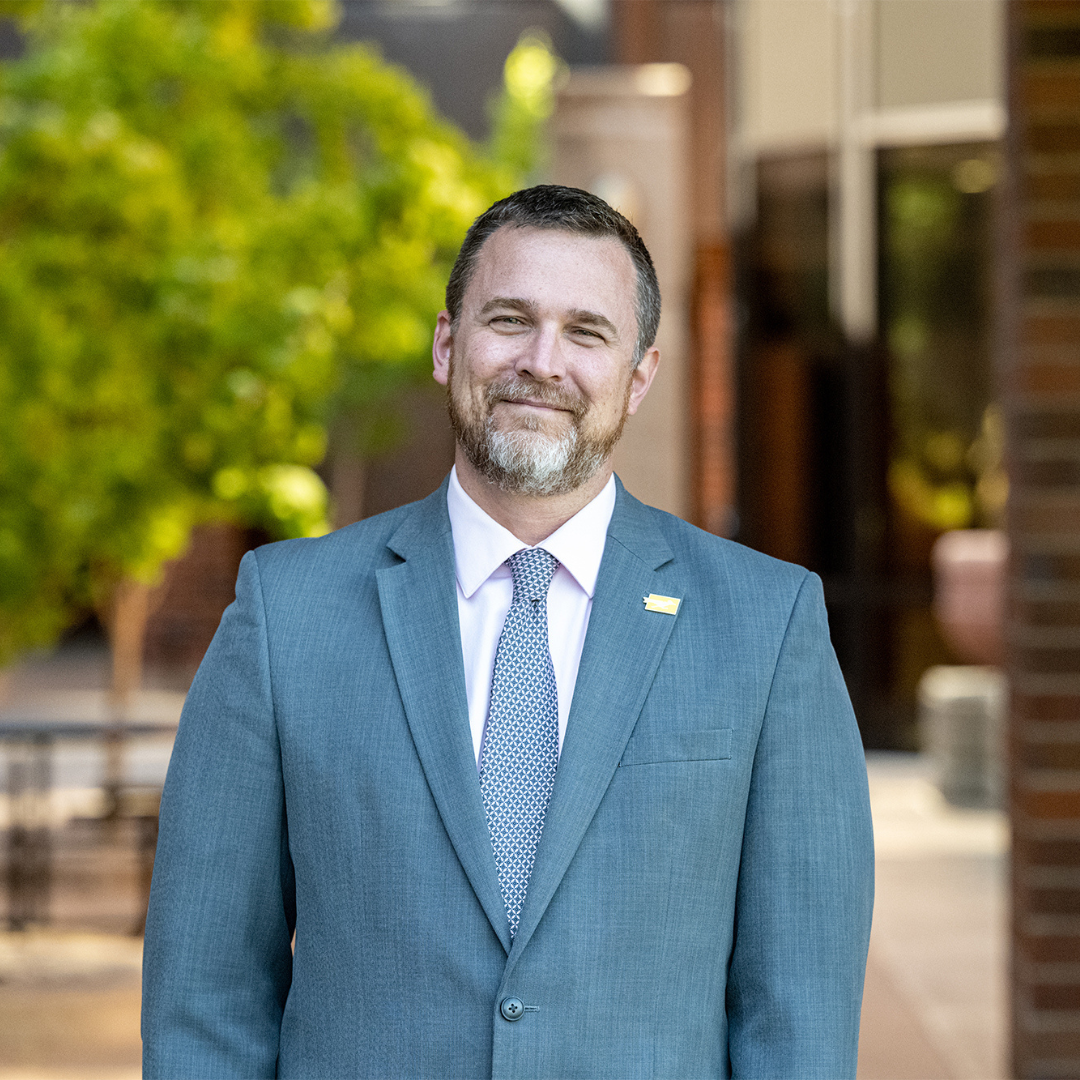 WPU also welcomes Andrew Wynings as our new Associate Vice President of Advancement. Andrew serves as the university's senior development officer, connecting with donors, alums and partners throughout the world who wish to make a difference by contributing to WPU's future. Andrew comes to us from Linn-Benton Community College where he served as Executive Director of Institutional Advancement, overseeing the private LBCC Foundation's assets, fundraising efforts, and Board of Directors. Previously, Andrew held executive director and development positions at Willamette Valley Cancer Foundation, Family Building Blocks and Western Oregon University. Andrew is motivated to connect people to giving opportunities that align with their personal passions, and to support God's vision of empowered, faith-filled leaders able to access their calling in the world through education.

WPU Hosts Trauma Intervention Program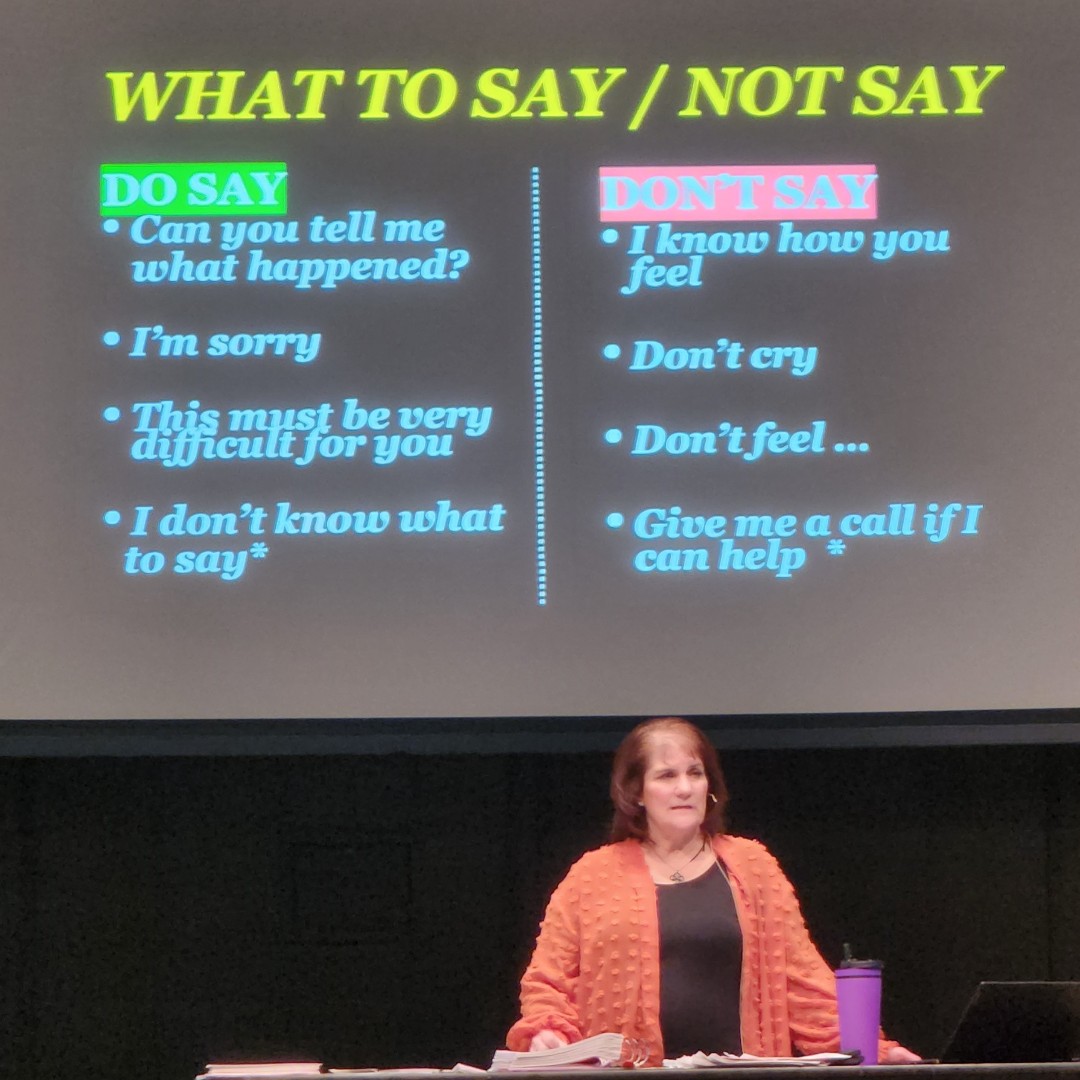 Students, community members, social workers, foster parents, nonprofit organizations and university senior leadership are better equipped to help others face unexpected challenges, thanks to WPU's Trauma Information Program (TIP) Emotional First Aid Course held this month. The goal of the program is to learn specific skills necessary to assist others immediately following a tragedy, learning how to be present, care and not cure, and how to sit with someone in their grief. The workshop guided participants through numerous exercises designed to teach them how to assist others immediately following any type of tragedy. To learn more about the mission of this program and its essential work, check out this YouTubevideo highlighting former WPU Instructor Dr. John Fazio's commitment and dedication to TIP. A big shout out to all who helped bring this program to WPU and especially to Dr. Courage Mudzongo, WPU Assistant Professor of Psychology.
SPOTLIGHT ON WPU ALUMS…

The World Arts Foundation, Inc. has a long tradition of celebrating and honoring the outstanding achievements and contributions of local leaders whose efforts have made/continue to make a remarkable difference in the lives of Portland residents and/or the community. For over 20 years its Executive Team and Lifetime Achievement Awards (LAA) committee has identified and selected amongst a competitive pool of nominees (3-5 individuals annually) for an LAA award presented at the annual Keep Alive the Dream Tribute on Martin Luther King, Jr. Day. WPU alum, Dr. Steven Holt, class of 1991, received the Cultural Visionary & Leadership Award in recognition of his legacy of "change making" that has benefited the lives of others in a deep and meaningful way.

WPU Alum Juan Guidino, Class of 2022, was a co-presenter at February's Oregon Association of Latino Administrators Conference. Juan was asked to participate in the conference based on his academic and life successes after participating in the Latinx Student Affinity Group at Milwaukee High School. Juan spoke about the importance of Latino student affinity groups in high schools and how participating in an affinity group helped him succeed at WPU. Juan transferred to WPU in Fall 2020 and was a member of the conference championship soccer team. He graduated in December 2022 with a degree in Sports Management with a Coaching emphasis and plans to go into teaching education next year. He currently serves as the Milwaukee High boys' soccer coach and continues to support the Milwaukee High Latino Affinity Group.
WPU STUDENT SPOTLIGHT
BRISEYDA AVILA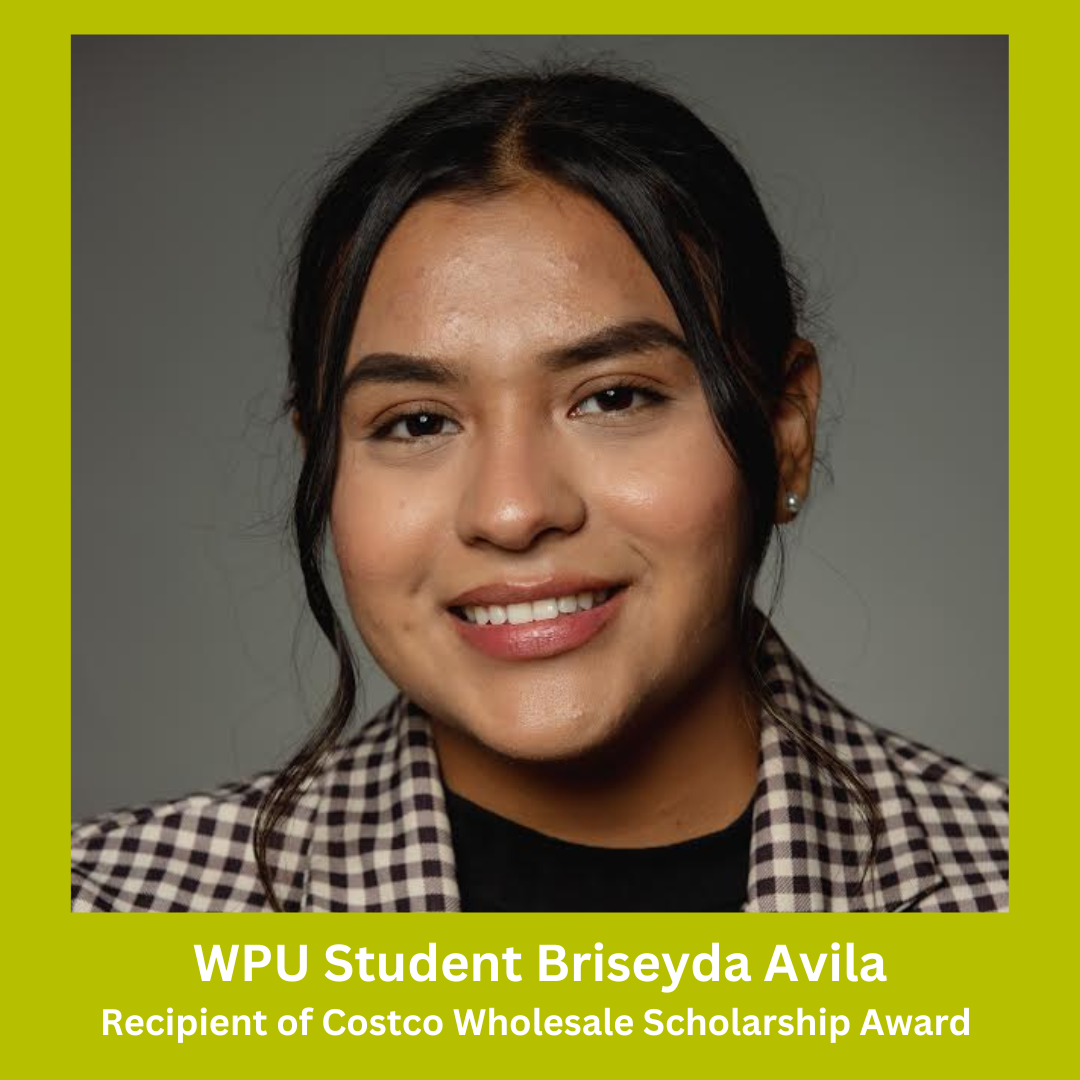 Major: Biological Sciences
Minor: Psychology and Chemistry
"I want to assist those who need to improve their physical and/or emotional health."
With limited financial resources available to her, the Costco Wholesale Scholarship Award has allowed WPU Senior Briseyda Avila to pursue her education.
WHAT'S HAPPENING AT WARNER?
Middle and HS Band Festivals – February 24 and March 3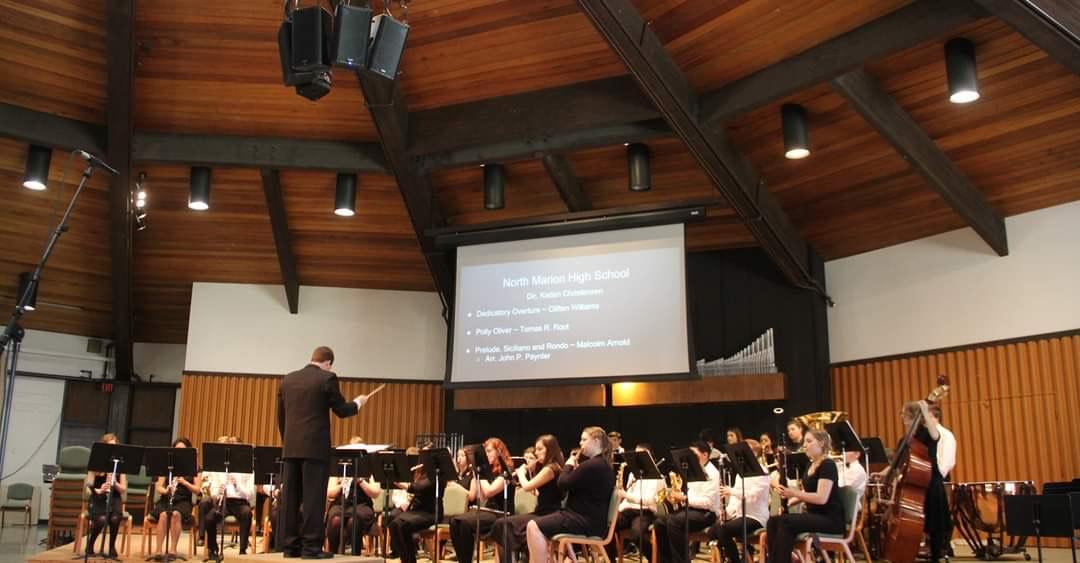 The Friday, February 24, Middle School Concert/Jazz Band Festival will welcome approximately 400 students, representing schools from Portland to Salem, performing for their peers and musical adjudicators. Performances will be held in McGuire Auditorium and Egtvedt 203 from 10:15 a.m. to 1:45 p.m. Feel free to pop in and take a listen to these fine young musicians!
The Friday, March 3, High School Invitational Band Festival will welcome more than 500 local high school musicians performing for adjudication and feedback from state-qualified judges in WPU's McGuire Auditorium fro9 a.m. to 2:45 p.m. Performances are open to the public.
Tabor Community Wind Ensemble Concert
Saturday, March 18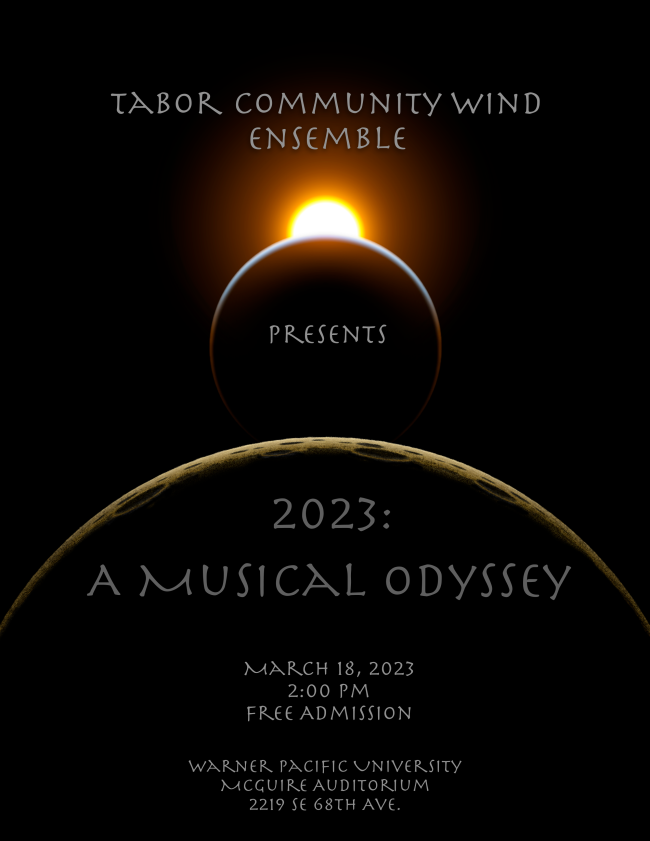 2 p.m.
McGuire Auditorium
The 2023 Spring Program, "A Musical Odyssey" will take listeners on a musical journey through space, encountering various planets and nebulas along the way! The concert is free and open to all.

Warner Student-Athletes Shine in the Classroom
WPU Launches PE 100 Class Varsity Athlete Workshop
The objectives of PE 100, taught by Associate Professor of Sports Medicine and Kinesiology Amy Engilis, are to create a sense of community and belonging for student-athletes, provide them with the resources necessary for success, hold student-athletes accountable, and teach academic support strategies.
AND WHAT DOES SUCCESS LOOK LIKE?
During the Fall 2022 semester, Warner Pacific student-athletes held the highest collective GPA in years! The hard work from the Knights in the classroom resulted in Warner Pacific student-athletes combining for a 3.25 GPA. The women's basketball holding the highest GPA of all the teams on campus, with an impressive 3.69.
"When I think of our student-athletes I really appreciate the level of commitment to their classes," said Warner Pacific Athletic Director Matt Gregg. "Having an entire athletic department at a 3.25 is impressive and a credit to the type of student-athletes we have here."
The Knight's academic efforts have also earned conference recognition, with 30 WPU student-athletes receiving Academic All-Conference honors throughout the fall and winter seasons.
Winter Athletic Schedules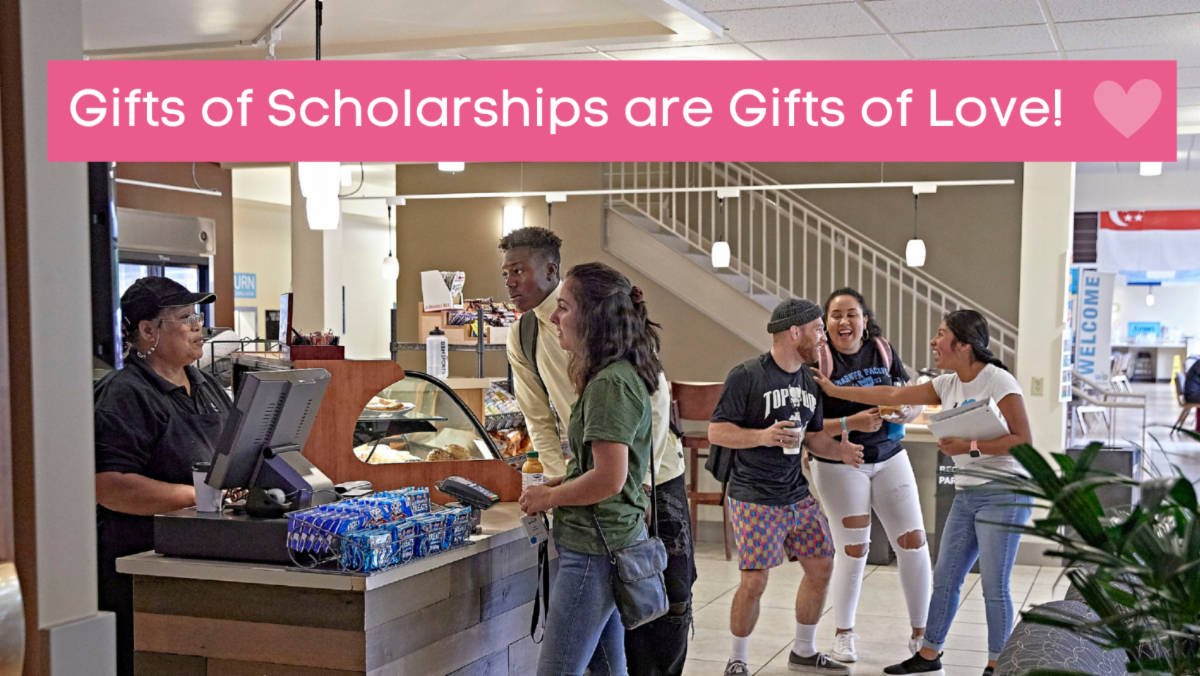 ---