You won't feel like a transfer student at Warner Pacific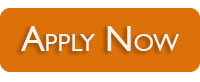 . If you are currently or previously enrolled at another college or university and will be transferring to Warner Pacific, here is some information and resources to help the transition go smoothly.
Resources for Transfer Students:
Take classes at both Warner Pacific and MHCC. By taking courses at both institutions students receive a broad range of course offerings and experience class scheduling flexibility.
Experience a career-oriented well-rounded education with a variety of programs.
Receive answers to financial aid and loan questions quickly and easily.
Achieve academic goals through individual tutoring mentoring and study groups on a variety of subjects.
Participate in collegiate level sports.
Transfer Guides:
Upcoming Events: