With a degree in Social Work, you are trained to impact the lives of those in need and empower individuals, groups, and families to make positive and healthy changes in their lives, organizations, and communities. In your work, you will uphold social and economic justice, and shine a light on conditions that marginalize people or limit their rights. Warner Pacific University offers a BSW (baccalaureate social work degree), which is a highly valued degree
among professionals working in human services and similar career fields. It is known for its academic rigor and high-quality preparation for entry-level social work employment or graduate studies in Social Work.
Social Work is a leadership profession that is very diverse in its practice and clientele, assisting in:
Community development
Prevention
Intervention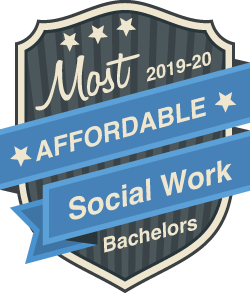 As a small, private Christian university, our professors offer up-to-date instruction using real-world examples from around the corner in Portland or across the globe.
Warner Pacific named most affordable private Bachelor of Social Work program in Oregon.