Get a sneak peek at college life during Campus Preview Days!
With both a single day and overnight option available, we're inviting you to visit us and discover how you can flourish as a student at Warner Pacific College, a top rated private, Christian college.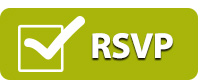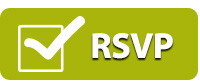 Registration for the Spring 2017 Preview Days (April 6-7) is opening soon. If you can't make it to this fun-packed weekend, please schedule a personal visit today.
When: Spring 2017 (April 6-7)

Check in for overnight guests is at 3:30 pm on Thursday, April 6
Check in for one-day guests is at 8 am on Friday, April 7
What you'll experience:
Make new friends as you hang out with current students
Explore our southeast Portland location
Get a taste of our active student life at a campus event
Sit in on a class and see what college is really like
Stay in a dorm room (space is limited for overnight guests)
Learn the answers to your questions at a meet-and-greet with faculty and staff
Included:
Exclusive t-shirt, all activities, and meals in included in your $30 preview fee (for overnight guests/$20 for single-day).
Your application fee to WPC will be  WAIVED!
Optional: bring transcripts, letters of recommendation, etc. to complete your application during your visit.
Experience the fullness of on-campus living and be a special part of the Warner Pacific community.
Overnight guests bring a sleeping bag, pillow, and toiletries. Please be sure your belongings are well labeled.
RSVP: Registration is mandatory and space is limited for both overnight and single day.
Call us at 503.517.1020 or toll-free at 800.804.1510
Complete this Release Form (pdf) and bring it with you
Photos or video taken at our events or campus visits may be used in publications such as brochures, newsletters, and magazines, or video presentations. Such photos or videos may also be used electronically in online publications, our websites, e-mails, social networking sites such as Facebook, Twitter, or Instagram, or in other electronic forms of media. If you are pictured and would like us to discontinue using the photo, please contact us.