Making higher education an affordable reality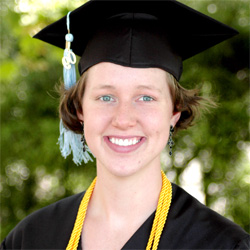 Warner Pacific College's core mission is to make Christian higher education accessible to as many qualified students, and their families, as possible.
We reduced tuition significantly in 2008, and are proud to have kept it at such an affordable level each year. According to the College Board, our tuition and fees are approximately $9,000, or 33% lower than the average cost of four-year private colleges across the country.
What's the tuition for traditional undergraduate students?
For the 2014-15 school year, tuition and fees are $20,300 with room and board of $8,230. Click here for a full list of tuition, fees, and expenses.
Why is a Warner Pacific education such a great value?
We offer students a distinctive, reputable degree, and their experience is characterized by a low 11-to-1 student-faculty ratio, personalized education and nearly limitless opportunities for internships and practical experience afforded by our urban location in Portland, Oregon. Our geographical setting offers unlimited access to cultural, recreational and vocational opportunities.
Warner Pacific College was named as one of 2011 and 2013's "Great Schools at a Great Price" by U.S.News & World Report, and we're additionally ranked in the publication's top 20 best baccalaureate colleges. In addition, we are in our strongest financial position in history.
We're very aware of the financial strain facing many families, and are committed to keeping increases in tuition, fees, room and board to a minimum. Our world is increasingly complex and difficult to navigate, and students need an education which equips them with the critical thinking skills, ethical values and commitment to service that are hallmarks of the Warner Pacific experience.