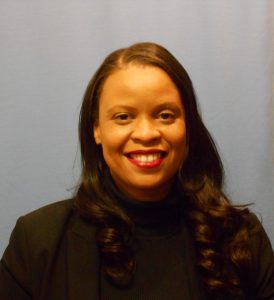 Shimeka Bruton joins leadership of Portland's minority-serving Christian university
 Warner Pacific University (WPU), a leader of diversity enrollment and the first federally-recognized minority serving institution (MSI) in Oregon, welcomes Dr. Shimeka Bruton to the role of Executive Director of Diversity Enrollment.
"We are more than advocates of diversity, we are making a commitment to authentic institutional change," said Warner Pacific's president, Dr. Brian Johnson, speaking of the decision to add the new executive-level post.
Cultivating a culturally welcoming campus that values diversity is a top priority for the university's eighth president who took the helm in 2020. He is the first minority president in the school's 83-year history, a past president of Tuskegee University, a historically black land grant university, and a past vice president overseeing the Manhattan campus of Mercy College in New York.
Bruton earned her Ph.D. in Global Leadership and Change from Pepperdine University. She also holds a master and bachelor's degree in Public Administration from California State University, Dominguez Hills.
Her professional experience in higher education includes serving diverse populations in areas of student recruitment, financial aid, and admissions. Prior to joining Warner Pacific, her career spanned Westcliff University, Pepperdine University, Bryman College, and California State University, Dominguez Hills.
New to the Portland area, she is joining the Warner Pacific community at a time of great social and cultural change for the city of Portland and the country. "My motto is the verse, 'Freely you have received, freely give,'" Bruton said.
In her first week at WPU Bruton reached out to Oregon high school counselors to share information about scholarships for first generation college students at Warner Pacific. Her next presentation is to the staff of the Urban League on April 13.
"Warner Pacific is one of the best kept secrets in Portland, one of the top ten regional schools in the country, and a premier minority-serving school," she said. "I'm very excited to be here."
---