Posted on January 19th, 2018 in News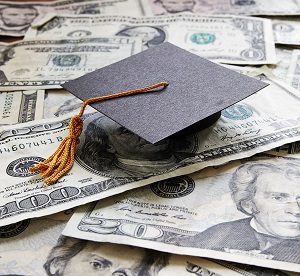 Warner Pacific University is reducing tuition by nearly 24 percent starting fall 2018, in an effort to provide equitable access to private higher education, the University announced on Thursday.
Tuition and fees for the 2017-18 academic year were $24,500. Beginning in fall semester, tuition and fees will be $18,660, making Warner Pacific the most affordable private college or university in Oregon.
"We are committed to providing educational access to students from diverse backgrounds, especially those from lower socioeconomic backgrounds," said President Andrea P. Cook. "Many of our students need to balance their college experience with work, life, and family responsibilities. As a Christ-centered university, we believe in equal access to education for all. For us, this is more than a justice issue, it's a Jesus issue."
Known for a commitment to equitable access to higher education, Warner Pacific offers a unique learning environment in the state of Oregon, with 63 percent of students coming from racially and ethnically diverse backgrounds. This year, 57 percent of the student body are the first in their families to attend college.
Simply put, this nearly $6,000 reduction in tuition means more students will be able to enroll at Warner Pacific and finish their college education while accumulating less debt.
The tuition decrease is accompanied by a reconfiguration of financial aid providing a savings for many new and continuing students, as there will be a reduced reliance of unsubsidized parent loans and private student loans.
"By itself, lowering our tuition price isn't enough," says Cook. "Our commitment to being a Christ-centered, urban, liberal arts institution—focused on giving students from diverse backgrounds an education that prepares them to engage in a changing world—demands we do all we can to serve as many as we can. We must provide adequate preparation for the careers that are in demand after they leave Warner Pacific."
Reflecting their desire to be "…in the city, for the city," Warner Pacific has been meeting with leaders throughout Portland in fields of healthcare, technology, criminal justice, and more, in an effort to better understand the workforce needs in this region.
In 2018, Warner Pacific is launching new programs that give practical focus to the liberal arts, including Medical Lab Science, Nursing, Digital Media and Communications, Criminal Justice, Sports Medicine, Population Health, and Gerontology. Master's level programs in Education and Business Administration will develop leaders in these key fields who will serve with passion and integrity.
---