Novel Coronavirus (COVID-19)

Last updated March 23, 2020
The health of the WPU community is our top priority.
This website is intended to provide our students, faculty, staff, and visitors with the latest information about the outbreak, measures implemented to reduce its spread, and the impact on travel and other activities. WPU administrators are actively monitoring the situation and will make every effort, under the recommendations made by government and public health agencies, including the State Department and the Center for Disease Control and Prevention (CDC).
WPU Coronavirus Update (3/19/2020)
WPU Coronavirus Update (3/12/2020)
TABLE OF CONTENTS
About Novel Coronavirus (COVID-19)
What is novel coronavirus? 2019 Novel Coronavirus (COVID-19) is a virus (more specifically, a coronavirus) identified as the cause of an outbreak of respiratory illness first detected in Wuhan, China (source: CDC). Read more about 2019 novel coronavirus (COVID-19).
How is it transmitted? Most often, spread from person-to-person happens among close contacts (about 6 feet). Person-to-person spread is thought to occur mainly via respiratory droplets produced when an infected person coughs or sneezes, similar to how influenza and other respiratory pathogens spread (source: CDC). Read more about how COVID-19 spreads.
What are the symptoms? Commonly reported symptoms of COVID-19 infection include fever, cough, shortness of breath, and pneumonia. While the exact incubation period for this coronavirus has not yet been determined, it is believed that most infected people will develop symptoms two to 14 days after they were exposed (source: Maryland Department of Health).
What should you do if you have symptoms? If you feel sick with fever, cough, or difficulty breathing, you should seek medical care right away from a healthcare provider. Call ahead to let the healthcare provider know your symptoms and recent travel history. Please avoid contact with other until you have been evaluated by a healthcare provider.
What measures can you take to minimize risk of exposure? There is currently no vaccine to prevent COVID-19 infection. The best way to prevent infection is to avoid being exposed to this virus. The World Health Organization (WHO) provides recommendations to reduce exposure to and transmission of a range of illnesses. Read WHO advice for the public.
Don't forget to protect yourself from another common virus, the flu (influenza). Everyone 6 months of age and older should get a flu vaccine every season with rare exceptions. Vaccination is particularly important for people who are at high risk of serious complications from influenza. See People at High Risk of Developing Flu-Related Complications for a full list of age and health factors that confer increased risk. To be clear, the influenza virus is a different virus from COVID-19, and getting your flu shot will not protect you from COVID-19. But both viruses are spread in the same fashion and we do have a vaccine to help prevent the spread of the flu. At this time in the United States, your risk of getting the flu is much greater than your risk of contracting COVID-19.
Travel Information
Travel restrictions and advisories may change frequently. Please be aware of travel restrictions to and from China issued by the U.S. government, as well as policies and guidelines affecting WPU students, faculty, and staff.
Prevention
Stay home if you are sick
Avoid close contact with people who are sick
Cover your coughs and sneezes with a tissue and then throw the tissue in the trash, immediately
Wash your hands often with soap and water for a minimum of 20 seconds. If soap and water are not readily available, use an alcohol-based hand sanitizer that contains at least 60 percent alcohol
Avoid touching your eyes, nose and mouth with unwashed hands
Clean and disinfect surfaces that are often touched
Take care of your health overall. Staying current on your vaccinations, including flu vaccine, eating well, getting adequate sleep, and exercising all help your body stay resilient
Consult the Center for Disease Control and Prevention (CDC) travel website for any travel advisories and steps to protect yourself if you plan to travel outside the United States
Diversity and Civility
Avoid making assumptions about individuals who you believe may or may not have come into contact with someone who is carrying the virus. In some cases, public reactions to the virus have been sensationalized, and there have been individuals at institutions of higher education who reported encountering discrimination and harassment due to biased assumptions and overreactions. We treasure our international community members, students of color, and everyone who may be affected by this situation. We want to remind all members of our community to embody WPU's Core Values of diversity and civility by providing understanding and support during this evolving situation.
World Health Organization Mythbusters
The World Health Organization, a division of the United Nations that specializes in international public health, offers these answers to frequently asked questions about the novel coronavirus.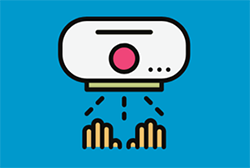 ARE HAND DRYERS EFFECTIVE IN KILLING THE NEW CORONAVIRUS?
No. Hand dryers are not effective in killing the COVID-19. To protect yourself against the new coronavirus, you should frequently clean your hands with an alcohol-based hand rub or wash them with soap and water. Once your hands are cleaned, you should dry them thoroughly by using paper towels or a warm air dryer.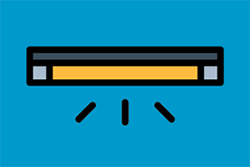 CAN AN ULTRAVIOLET DISINFECTION LAMP KILL THE NEW CORONAVIRUS?
UV lamps should not be used to sterilize hands or other areas of skin as UV radiation can cause skin irritation.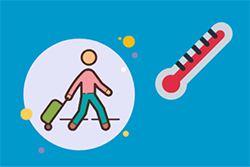 HOW EFFECTIVE ARE THERMAL SCANNERS IN DETECTING PEOPLE INFECTED WITH THE NEW CORONAVIRUS?
Thermal scanners are effective in detecting people who have developed a fever (i.e. have a higher than normal body temperature) because of infection with the new coronavirus.
However, they cannot detect people who are infected but are not yet sick with fever. This is because it takes between 2 and 10 days before people who are infected become sick and develop a fever.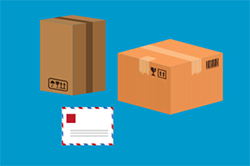 IS IT SAFE TO RECEIVE A LETTER OR A PACKAGE FROM CHINA?
Yes, it is safe. People receiving packages from China are not at risk of contracting the new coronavirus. From previous analysis, we know coronaviruses do not survive long on objects, such as letters or packages.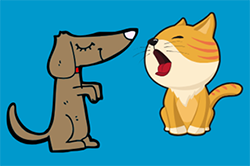 CAN PETS AT HOME SPREAD THE NEW CORONAVIRUS (COVID-19)?
At present, there is no evidence that companion animals/pets such as dogs or cats can be infected with the new coronavirus. However, it is always a good idea to wash your hands with soap and water after contact with pets. This protects you against various common bacteria such as E.coli and Salmonella that can pass between pets and humans.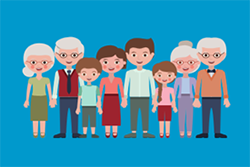 DOES THE NEW CORONAVIRUS AFFECT OLDER PEOPLE, OR ARE YOUNGER PEOPLE ALSO SUSCEPTIBLE?
People of all ages can be infected by the new coronavirus (COVID-19). Older people, and people with pre-existing medical conditions (such as asthma, diabetes, and heart disease) appear to be more vulnerable to becoming severely ill with the virus.
WHO advises people of all ages to take steps to protect themselves from the virus, for example by following good hand hygiene and good respiratory hygiene.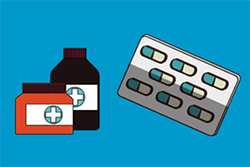 ARE ANTIBIOTICS EFFECTIVE IN PREVENTING AND TREATING THE NEW CORONAVIRUS?
No, antibiotics do not work against viruses, only bacteria.
The new coronavirus (COVID-19) is a virus and, therefore, antibiotics should not be used as a means of prevention or treatment.
However, if you are hospitalized for the COVID-19, you may receive antibiotics because bacterial co-infection is possible.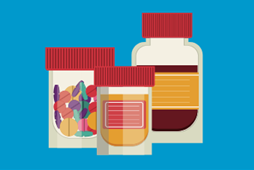 ARE THERE ANY SPECIFIC MEDICINES TO PREVENT OR TREAT THE NEW CORONAVIRUS?
To date, there is no specific medicine recommended to prevent or treat the new coronavirus (COVID-19).
However, those infected with the virus should receive appropriate care to relieve and treat symptoms, and those with severe illness should receive optimized supportive care. Some specific treatments are under investigation, and will be tested through clinical trials. WHO is helping to accelerate research and development efforts with a range or partners.
How to Stay Informed
If you have general questions about COVID-19, you can call the state's general information number 211, or visit the Oregon Health Authorities (OHA's) website at https://www.oregon.gov/oha/PH/DISEASESCONDITIONS/DISEASESAZ/Pages/emerging-respiratory-infections.aspx for the latest on the outbreak and investigation, and tips on ways you can protect yourself. You can also visit the CDC website at https://www.cdc.gov/ for the latest on the national and international developments, as well as additional resources for staying healthy.
If you have any questions, please contact:
Daniel Robles, the Director of Campus Safety and Emergency Management, at 503-517-1219 or at drobles@warnerpacific.edu.