Welcome Dr. Reginald Nichols, Warner Pacific's New Vice President for Academic Affairs
July 1, 2015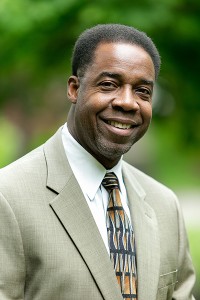 Warner Pacific College welcomes Rev. Dr. Reginald Nichols as our new Vice President for Academic Affairs/Dean of Faculty (VPAA) as of Monday, June 29. The College's VPAA plays a critical role in the College's academic direction by leading the faculty, developing partnerships with local high schools and community colleges, providing oversight of academic polices and curriculum as well as serving as the chief accreditation officer.
After a nation-wide search earlier this year, Dr. Nichols was selected to take on the role Warner Pacific's new VPAA. Dr. Nichols brings a wealth of diverse experience in improving student learning, empowering urban communities, facilitating study abroad, serving first-generation students, and fundraising. For the past 30 years, he has served as a senior educational executive and international / global program initiator in the United States and around the world.
"The work of the Vice President for Academic Affairs has a substantial impact on the life of the College both internally and externally," said Dr. Andrea Cook, President of Warner Pacific College. "I believe God called Dr. Nichols to Warner Pacific College for 'such a time as this.' His proven gifts in administration, educational program management, and fund development will support the College's rich tradition of providing Christ-centered, liberal arts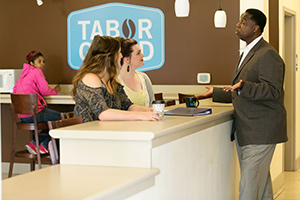 education to our students."
Dr. Nichols received his Bachelor of Arts from Gordon College in Wenham, Massachusetts. He holds a Master of Divinity in Marriage and Family Counseling from Fuller Theological Seminary in Pasadena, California, and a Doctor of Education in Organization and Leadership – International and Multicultural Education from the University of San Francisco. Dr. Nichols has written and presented extensively on topics related to student achievement and engaging urban families through education, community partnership, development, and strategic planning. He has a long-standing relationship with the Kellogg Foundation, and serves as President of the Board of the Kellogg Fellows Leadership Alliance.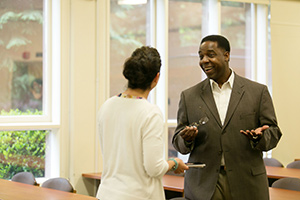 As an ordained minister committed to the liberal arts as a solid foundation for a student's understanding of his/her purpose in life, Dr. Nichols will advance the College's mission of cultivating a Christ-centered learning community for students from diverse backgrounds.
Dr. Nichols was selected as former Dean, Dr. Cole Dawson, shifts to full time teaching. Under Dr. Dawson's 10 year service as the College's VPAA, Warner Pacific enjoyed significant growth in the Adult Degree Program and other academic programs. Students will once again enjoy Dr. Dawson's teaching as he returns to campus this fall as a full-time professor of history.
Warner Pacific students will official meet Dr. Nichols during the College's Welcome Weekend at the end of August when classes resume.