Warner Pacific University Names Vice President for Institutional Advancement and External Relations
July 9, 2019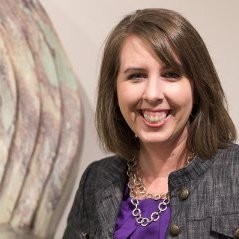 Andrea Cook, PhD, President of Warner Pacific University in Portland, OR, announced today that Shannon M. Johnson has been named Vice President of Institutional Advancement and External Relations at Warner Pacific.
Johnson previously worked at Warner Pacific from 2013 to 2015 as an adjunct professor and assistant director for donor development. Since that time, Johnson has served both George Fox University and Multnomah University in development officer capacities.
She earned a Bachelor of Arts degree in English at Seattle Pacific University and a Master of Arts in Counseling at George Fox University.
"We're delighted to welcome Shannon back to Warner Pacific," said President Cook. "She is a gifted professional with strong relationship-building skills. We look forward to her leadership in managing our programs and resources for Warner Pacific's future as she not only garners gift income for the University, but also strengthening our connections with alumni, friends and our community. Warner Pacific is experiencing a tremendous season of growth in programs and offerings. Shannon comes at an exciting time in our University's 82-year history."
Warner Pacific University is a Christ-centered, urban, liberal arts university dedicated to providing students from diverse backgrounds an education that prepares them to engage actively in a constantly changing world. Located in Portland, OR, Warner Pacific is one of the state's most affordable private higher education choices for students enrolling in online and face-to-face undergraduate and graduate programs. For more information, visit warnerpacific.edu.