Warner Pacific University Names New Dean of Education
October 15, 2020
Portland, OR: Warner Pacific University is delighted to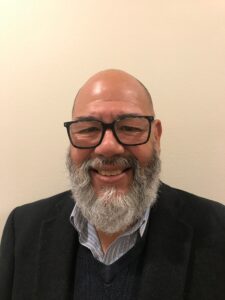 announce the appointment of Dr. Marty Palacios as the Dean of Education. Dr. Palacios was selected after a search that included qualified candidates from across the United States.
For 31 years, Dr. Palacios served the McMinnville School District as a teacher and administrator, having been the principal of Patton Middle School for five years. Most recently, he was the Assistant Principal of Duniway Middle School. He worked as a classroom teacher at multiple elementary schools and spent nearly ten years working in migrant education summer schools in Marion and Yamhill Counties. Palacios earned his Bachelor of Arts in Elementary Education from Linfield College, his Master of Science in Multicultural Studies and ESL from Western Oregon, an ESOL endorsement from Portland State University, and an administrator's license and Doctorate of Education from George Fox University.
Interim Vice President for Academic Affairs and Dean of Faculty, Dr. Luke Goble commented, "Dr. Palacios brings a wealth of experience in educational equity, management, and best practices in teaching and learning that will benefit not just the Education Department, but all of Warner Pacific and our surrounding community. We are excited to have him on board."
Dr. Palacios will lead a growing education program committed to preparing a diverse group of teachers to serve the needs of Oregon's schools. Warner Pacific offers Bachelor's degrees in early childhood education/elementary education, a Master's of Art in Teaching, and a Master's in Education. WPU also offers endorsements in English for Speakers of Other Languages, Special Education, and Reading Interventionist.
In addition, we are grateful to Professor Gustavo Olvera, who has faithfully served the University as the Interim Dean of Education for the last two years and will stay on as a faculty member and Associate Dean.
About Warner Pacific University
Warner Pacific University is a Christ-centered, urban, liberal arts University dedicated to providing students from diverse backgrounds an education that prepares them to engage actively in a constantly changing world. In 2019, the University's traditional student population was 62.4% students of color, and Warner Pacific is the first and only 4-year Hispanic Serving Institution (HSI) in Oregon.