Warner Pacific University Calls for Reflection and Action
June 2, 2020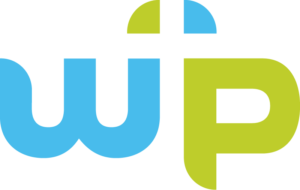 For 401 years—4 centuries, more than 13 generations (if a generation is 30 years)—white people in this country have been personally responsible for America's Original Sin* of racism and white privilege. We have lived for far too long with beliefs, attitudes, systems and structures that have privileged white people over people of color.  Black Americans who have died and live every day with the impacts of this sin in our nation are afraid, exhausted and angry … and rightly so.
This sin is not on black people; it is on us (white people in America)! We can say that we want things to get better, and yet things don't change, because we don't change. The only way for change to happen is for us to accept our sinful actions and patterns and to repent. Not repent in the sense of saying we are sorry or that we regret what has happened, but repent in the Biblical sense: personal, absolute and ultimate unconditional surrender of sin and a 180 degree change of direction.
As a follower of Jesus Christ, I believe He made His, and our, mission very clear when in Luke 4: 16-19 he announced the purpose of his ministry through reading aloud Isaiah 61:1-2, "The Spirit of the Lord is upon me, for he has anointed me to bring Good News to the poor. He has sent me to proclaim that captives will be released, that the blind will see, that the oppressed will be set free, and that the time of the Lord's favor has come."
If we are not about the work of actively standing against and addressing the actions, impacts, structures, and systems of racism and white privilege, which are among the very worst forms of oppression, we permit the sin to live on in our lives.
Our calling is to be people who actively live out love, dignity, and respect for all people, but most importantly for those who are and have been oppressed.
To my dear black sisters and brothers please forgive me for the many times that I have missed the mark in addressing the sin of racism and white privilege. May God convict me and all of us of our sin and may we repent, and be about working side by side with you to address and vanquish America's Original Sin.
To my dear white sisters and brothers, do your work. If you don't agree or don't understand that this sin exists and persists, then take stock and read the history and stories of people who have lived the pain of the sin that we have generationally and continually inflicted.  We cannot continue to live in denial and expect things to get better.  I encourage you to start by reading:
White Fragility by Robin DiAngelo and
The Color of Compromise by Jamar Tisby
Additionally, as your president and with the support of the executive cabinet, we are reaffirming our commitment to safety on our campus by reviewing our policies and procedures regarding discrimination, harassment and violence (or threats of violence).
To our students, faculty and staff of color, as well as our neighbors in the city, we stand with you, we are for you, and we commit again to be an institution and a people that works to address systemic racism and provides an equitable and inclusive opportunity for all students to achieve their higher education goals.
Sincerely,
Andrea P. Cook, President
Doug Wade, Vice President and Chief Financial Officer
Jon Sampson, Vice President for Student Life
Luke Goble, Interim Vice President for Academic Affairs
Molly Smith, Vice President for Enrollment and Marketing
Shannon Johnson, Vice President for Institutional Advancement and External Relations
*"The language of "America's original sin" helped me understand that the historical racism against America's Indigenous people and enslaved Africans was indeed a sin, and one upon which this country was founded. This helps to explain a lot, because if we are able to recognize that the sin still lingers, we can better understand issues before us today and deal with them more deeply, honestly, and even spiritually—which is essential if we are to make progress toward real solutions."
Reference: "America's Original Sin: Racism, White Privilege and the Bridge to a New America" by Jim Wallis
Our Commitments and Resources
At Warner Pacific University, we are committed to eradicating hate speech, threats of violence, and racial discrimination in all forums, including but not limited to social media, email, written and spoken communication. We will do everything within our control to create a space on campus and in the virtual space that is an extension of our campus. Any communication or interaction that violates the university's policy on discrimination and harassment will not be tolerated.
Any language or action taken by one employee against another employee which can reasonably be interpreted as violent or threats of violence is absolutely prohibited, regardless of the intent. Any similar actions taken against or by a former employee, customer, client, family member, member of the public or current employee is absolutely prohibited.
Warner Pacific University is committed to maintaining a workplace free of unlawful discrimination and harassment based on race, color, sex, gender, national origin, citizenship status, disability, age, genetic information, veteran status, status with regard to public assistance or any other status protected by laws and regulations to which Warner Pacific is subject. The University considers such behavior unacceptable and contrary to our core values because it undermines our goal of providing an inclusive environment. The University does not tolerate any violation of this policy.
Students may report incidents of discrimination, harassment, and threats of violence, here: https://wpulife.com/report
This form may be used to report campus incidents, Title IX violations, student care and support concerns, racial bias incidents, and other student support needs.
Please call 911 if you believe that any student's safety is at risk. This form is not intended to be used for students who are in immediate crisis or at risk to themselves or other individuals. This form is also not to be used in place of mandatory reporting procedures. Items submitted here will be referred to the appropriate WPU office, including either the Title IX office, student conduct, campus safety, or the WPU student care team.
Warner Pacific University is a Christ-centered, urban, liberal arts University, dedicated to providing students from diverse backgrounds an education that prepares them to engage actively in a constantly changing world. In 2019, the University's traditional student population was 62.4% students of color and Warner Pacific is the first and only 4-year Hispanic Serving Institution (HSI) in Oregon.