Warner Pacific recognized for an ethnically diverse campus
October 5, 2016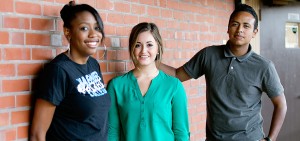 College-bound students who believe that studying with people of different racial and ethnic backgrounds is important will want to consider student-body diversity when choosing a school. Warner Pacific College was recognized for its ethnically diverse campus by The 2017 U.S. News & Word Report Higher Education Guide. WPC received the highest ranking and was the only college from Oregon in the top 10.
Warner Pacific is intentionally working to develop relationships and partnerships with historically under-represented communities and to help students see the opportunities that higher education provides, to engage others in a learning process that can be transformative, and to have significant impact in helping our city and region flourish.  By creating a campus community that values and honors diverse backgrounds, experiences, and perspectives, the College is engaged in conversations that raise awareness and provide space for understanding and learning to occur.
Through programs like Act Six and CityBuilders, where we have focused on identifying and developing diverse leaders and providing them with scholarship funds and training.  The work of our Student Diversity Council and the various student cultural clubs to create conversations and share experiences around ethnic/cultural identity and issues has been significant.
Students should explore and choose WPC because it is a campus community that is dedicated to knowing each student, encouraging each voice to be engaged in conversation, to creating a space where each student is safe and loved.  Because WPC is a place where students are taught how to think, not what to think.
(DS)