Warner Pacific Celebrates 82nd Founder's Day
October 2, 2019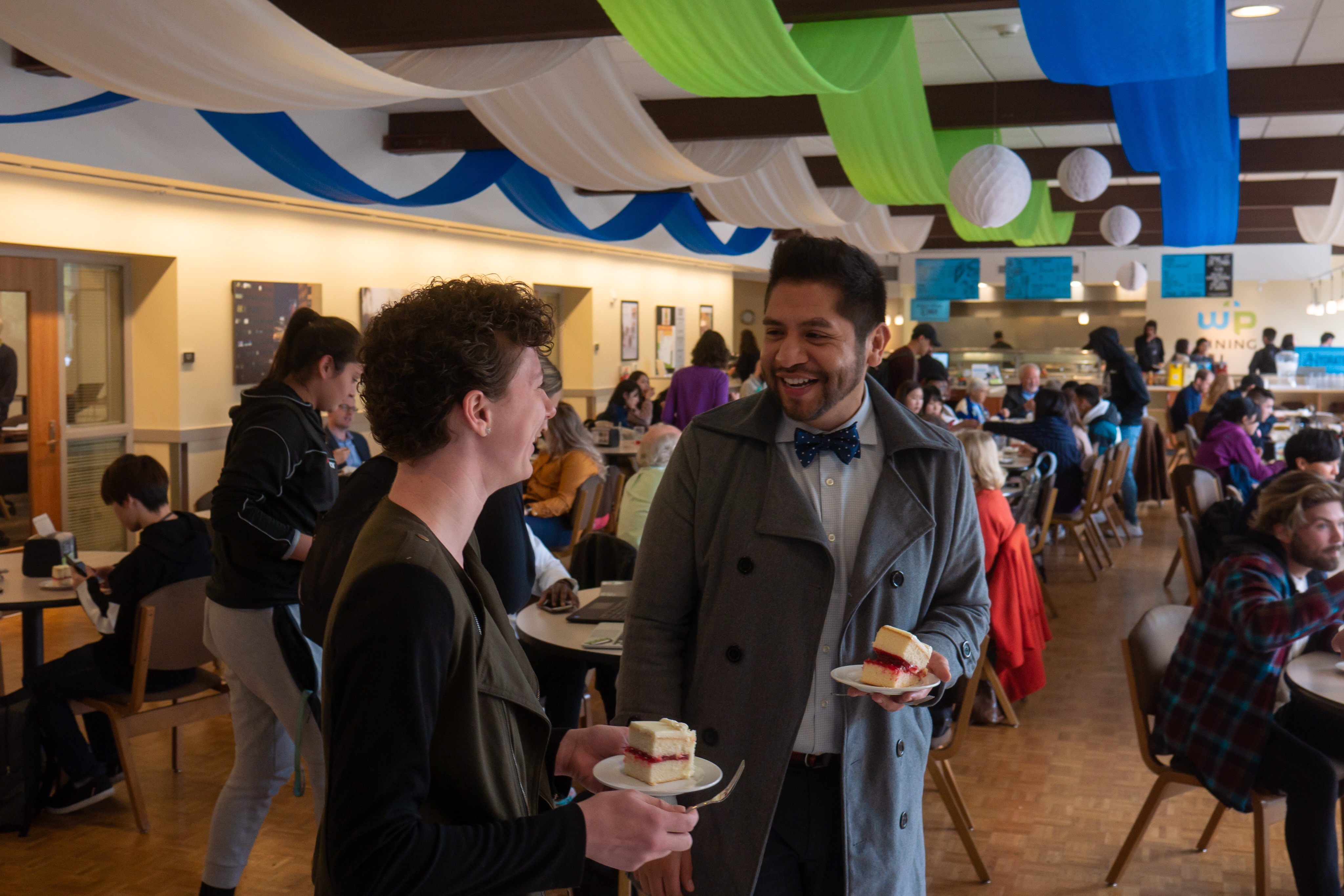 Happy Birthday Warner Pacific! 
Today, October 2nd, 2019, we are celebrating (a few days early) our 82nd Founder's Day!
Over 40 years prior to opening, the inception of Warner Pacific University took place. After the many years of prayer and hard work, Pacific Bible College opened its doors in 1937.
Since then, we have endured hard ship and recognized success. We look back with grateful hearts to those that have given so much to provide a safe and thriving environment for our students.
To celebrate, this year's Founder's Day included:
A Yearbook Exhibit in Otto F. Linn Library
Morning Chapel with students, staff, faculty and alumni
Lunch in the Cafeteria
Cake cutting and Happy Birthday Sing-a-long
We now celebrate 82 years of open doors as well as over 125 years of the strong foundation A.F. Gray and many others helped form. We are grateful for and proud of our history and all the students, staff, faculty, friends and supporters that have poured out their love with hopes to educate students from all over the world.
Thank you to everyone for joining us for a wonderful celebration!