New Director of Alumni Relations Named
December 6, 2018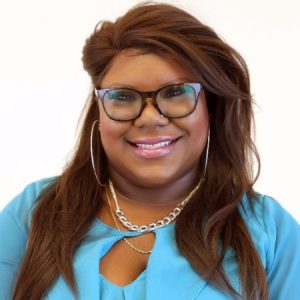 Stephanie Harvey, a 2009 and 2014 graduate of Warner Pacific, has been named director of alumni relations. In this role, she is responsible for programs and initiatives designed to cultivate and strengthen relationships between alumni, the University, and the greater Warner Pacific community.
Harvey returns to Warner Pacific with professional experience in event management and hospitality, most recently working in events at the Ballagio Resort Hotel in Las Vegas. Previously, Harvey worked in the non-profit sector, holding positions at Self-Enhancement, Inc., and at the Oregon Department of Human Services.
Stephanie Harvey received a B.S. in Human Development in 2009 and her M.S. in Management and Organizational Leadership in 2014. In addition to connecting with traditional undergraduate students, Harvey's experiences as an adult student provide unique insight into building strong ties to alumni who complete their degrees in non-traditional formats as well.
Vice President for Institutional Advancement and External Relations Robin Beavers said, "Stephanie embodies the mission and vision of Warner Pacific, valuing education and service to the community. We are delighted to have Stephanie join our team and we look forward to her work in strengthening relationships between alumni and our current students."
Harvey said, "I am excited to serve my alma mater in this role, and I look forward to making a positive contribution to the Portland community. Warner Pacific has a vibrant, talented, and diverse alumni community around the globe. I believe that strengthening these connections will be professionally fulfilling and institutionally rewarding."
Connect with Stephanie on LinkedIn.