Recognized as a "Best Online Christian College"
February 4, 2015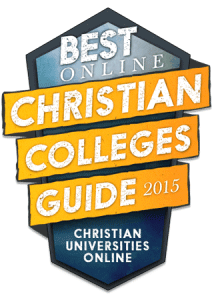 After launching its first online degree program just 11 months ago, Warner Pacific College  was recognized by Christian Universities Online as a top Christian college offering affordable online degrees. In fact, Warner Pacific ranked 25th out of 100 colleges and universities. No other Pacific Northwest Christian college ranked higher than Warner Pacific.
Warner Pacific College's online degree programs include:
• Associate of Arts in Organizational Dynamics
• Bachelor of Business Administration
• Bachelor of Health Care Administration
• Bachelor of Human Development (NEW and available in March 2015)
• Master of Science in Management – Organizational Leadership
Earning a degree online is an ideal solution for students whose work schedules are unpredictable or who are raising a family while working full-time.
With Warner Pacific's affordable and accessible online programs, students have the opportunity to make meaningful connections with other classmates and instructors as part of Warner Pacific's vibrant, Christ-centered College learning community that's dedicated to their success.
Our online degree programs use the same curriculum and course progressions as in-person classes. Students receive the same high-quality education whether they study online or at one of WP's six campus locations across the Portland/Vancouver metropolitan area.