Praxis Academy
November 15, 2017
Social Entrepreneurship (SE), is a misunderstood field. Most see it as a fancier way to categorize non-profits or define corporate social responsibility (CSR) which is when companies provide money or services to a social issue but do not solely work for the purpose of that social issue. If you are somewhat familiar with the term, you may think of TOMs, the shoe company that is known for giving a pair of shoes to someone in an underdeveloped country when you purchase a pair. However, Social Entrepreneurship is far more than that, it's a movement, it's a mindset, a calling.
The Social Entrepreneurship program at Warner Pacific started in 2013. Being fairly young, the program is always seeking new resources and opportunities for their students, such as Praxis Academy. In 2017, the five-day program took place at Biola University in La Mirada, California. The impactful and rigorous program requires individuals to apply for a place in the academy.
The candidates are undergraduates, law students, graduate students, and those who have already graduated from an undergraduate/graduate program. Praxis Academy had representation from over 80 colleges and universities from all over the world, including Harvard University, Massachusetts Institute of Technology (M.I.T.), Stanford University and our very own Warner Pacific.
The cost of the program can be a barrier for some but Praxis offers scholarships for those who need financial assistance and some institutions offer scholarships as well. William Huschka '18 and I had the opportunity to represent Warner Pacific at Praxis Academy on scholarship. Huschka, is a senior who is studying Social Entrepreneurship and Accounting. I am a junior studying Social Entrepreneurship and minoring in Political Science and Communications. William and I heard about Praxis from an email sent to all Social Entrepreneurship majors. We were both intrigued by the idea of networking with people around the globe to talk and expand our understanding of the field we hope to pursue.
The program consisted of social entrepreneurs who were in the same shoes we are currently in; we want to create change and we want to do it with a business approach, but how do we get started? The week was full of round tables, workshops, and presentations. Round tables gave us an opportunity to talk to the entrepreneurs in smaller groups. The presentations shared their stories and passion for change and business. Workshops were classes led by the entrepreneurs that were there and each workshop included advice they had for us to start our ventures.
One of the most impactful workshops I attended was on where and how to start your idea. The presentation was given by Jessica Kim and Anthony Flynn. At the age of 19, Kim started "Jessica's Wonders," a baked goods company that grew to national distribution. Later, she founded BabbaCo., a company that helps parents build a stronger presence in their children's lives. Before founding and being CEO of Gifted, Flynn was a CEO of a nationally recognized non-profit in California. He is not only Founder/CEO of Gifted, he is also a consultant and executive strategist.
The workshop was amazing because not only did they give us great advice for starting a business, they provided us with encouragement and authenticity. They each shared their experiences from when they were children, college, to now that helped them come up with a process to starting a business: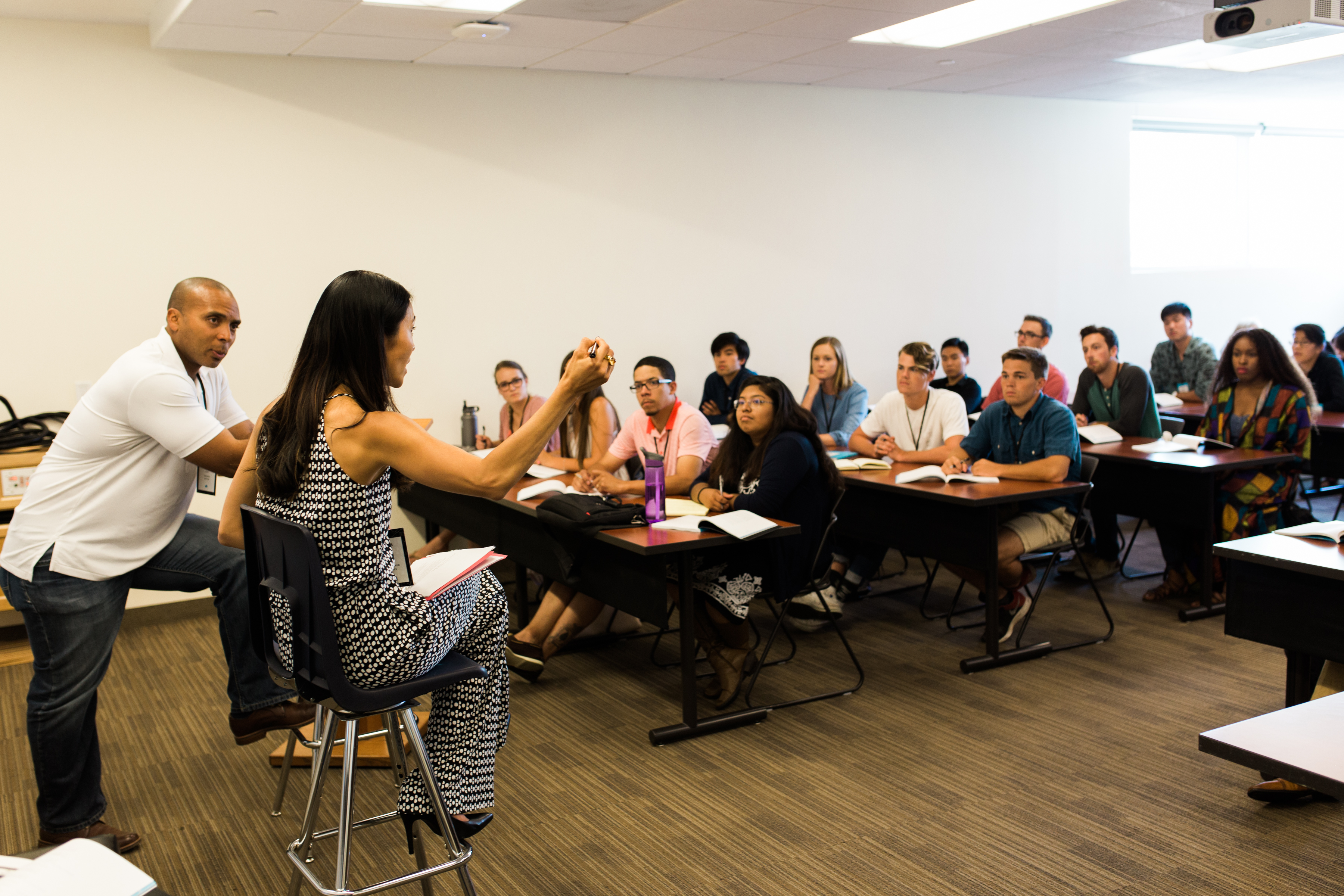 Your story. We work hard to get ahead and better ourselves and/or others, but we sometimes lose sight of how we started this journey to begin with. We dream of being the next Bill Gates, Mark Zuckerberg, or Steve Jobs when your goal should be being the best you.
Do what you love and the money will follow. Knowing who you are and what you love will make it easier to know what you want to do.
Competencies. Take your skills and experiences and create it into a job you love. This doesn't mean you stop learning, it means you work out the muscles you don't use and keep working on the ones that are already strong. You can never be too strong. Learn and work hard.
Ideas don't self-execute. You need to work for it as much as you want it. As Jessica Kim said, "You start with the who and then you do. The do is what separates the entrepreneurs from the dreamers." You can want something with all your heart but you will never come near getting it if you don't make the effort to get there.
Idea concentration, what this means is you treat your idea like a job. One shouldn't take this as advice to quit your job and go full throttle with your idea. Set a schedule. If you work 40 hours a week try to commit 10 hours outside of work to researching, investigating and planning your idea.
Don't start a business… solve a problem. If you look at your idea as just a business you will lose the social in social entrepreneurship. This doesn't mean don't focus on the business portion because then you will lose the entrepreneurship part. It's all about finding that balance.
Persistence, curiosity and the grind. To be a social entrepreneur means to be creative and inventive. We look for solutions that no one is looking for to a problem that is there but not being acknowledge. This means we work even when others don't see the big picture yet. Entrepreneurs don't need a million people to say yes they need one to keep going in order to educate the millions that don't understand yet. So we work hard and work smart with all the efforts we have.
Fall in love with the problem not the solution. Sometimes we focus so much on the solution we forget who we are helping. A problem can always be changing and there are external factors that can affect it. It's like finding a cure for a disease. You don't just ignore all of those who are suffering through it. Every person is different and requires different solutions. Today a person could need help with the fatigue feeling from the disease but tomorrow a different person with the same disease could need help with the constant fevers they are getting. Same disease different solutions.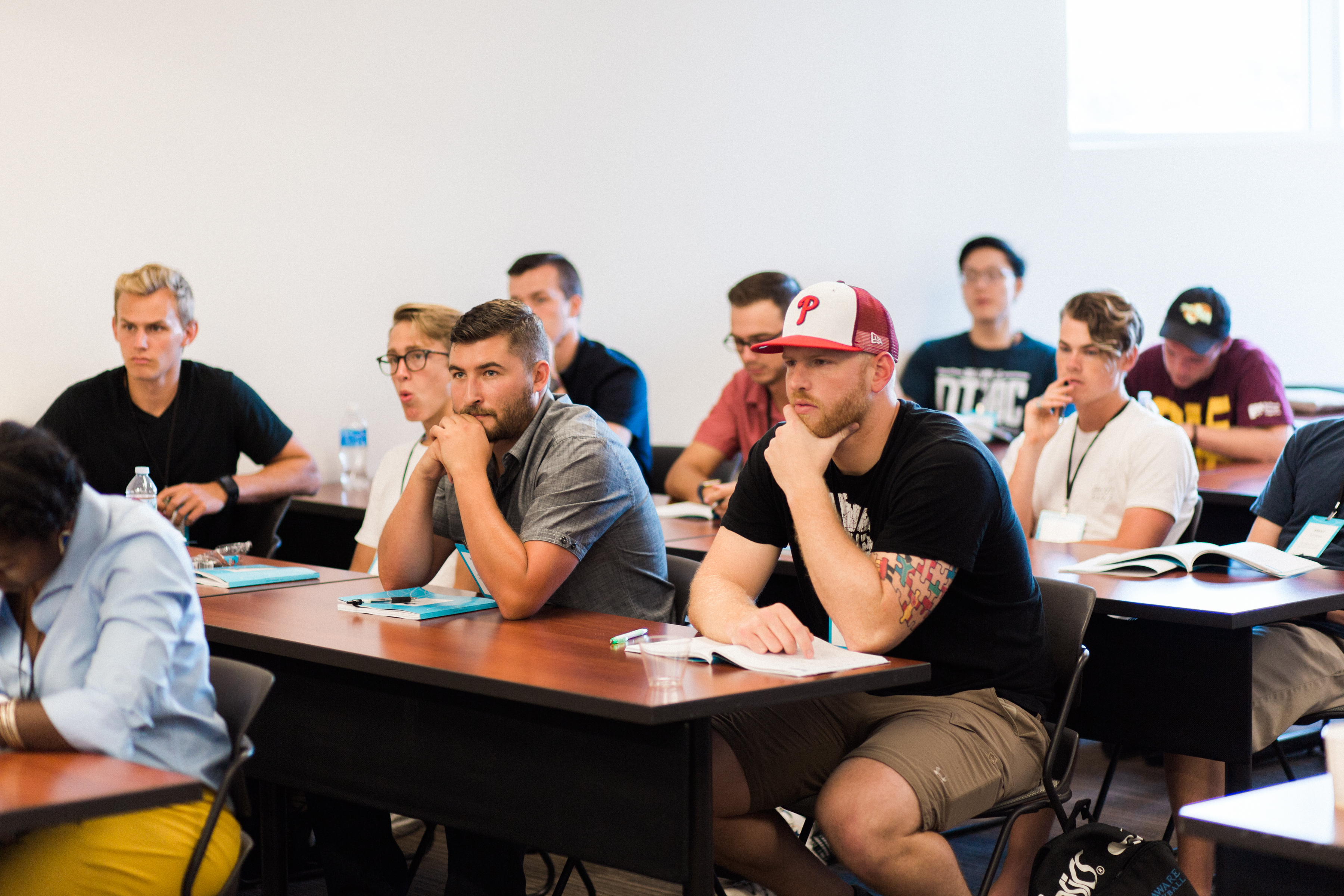 For William, his inspiration came from Stephen Buchanan, the founder and President of More Media. His company is located in Los Angeles, California and works on media and content. He also produces music videos and commercials with some of the most inspiring story tellers in the industry. William states, "It was Stephen Buchanan that stood out to me. During a round table event he responded to a question doing projects he wasn't passionate about and doing projects he was passionate about. He said his motto was, 'one for the meal and one for the real' the meaning of this had two parts. One, you will have to take projects you may not necessarily like but you need to make money to feed your family and employees. Two, you may not make money off the projects you are passionate about, but they are still worth doing."
When we weren't talking business we worshipped together, through song, prayer, or discussion. The week was unforgettable and incredible. I would recommend this event to anyone who has a passion for business, social change, technology, networking, and anyone who likes to learn. There was so much information being given that each day felt like two but once the week was coming to an end it felt like less than three days. Praxis is helping entrepreneurs succeed in the future endeavors they wish to pursue.
-Cristina Lopez Alonso '19