One of the Top 25 Best Christian Colleges in the West
December 26, 2016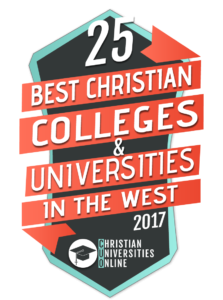 Warner Pacific was recently named as one of the top Christian colleges in the west by Christian Universities Online (CUO).
"Christ-centeredness is the lens through which we see all other tenets of the Warner Pacific mission. Our purpose and calling as an institution are inextricably linked to the heritage of deep faith that first called our church of God (Anderson, Ind.) founders to travel west and build a college. At the core is our Wesleyan Holiness theology, which pushes us all to become more like Jesus as we seek to change the world," explains Dr. Andrea Cook, President of Warner Pacific.
Through this ranking CUO seeks to highlight intentionally Christian colleges and universities that excel in categories of personal attention to their students, selectivity, readily available financial aid, and overall student satisfaction.
CUO is an independent online resource for prospective students and their families researching Christian higher education. Here you will find rankings and reviews of the best Christian colleges and universities