One of the Best Online Degree Programs in Oregon
May 24, 2016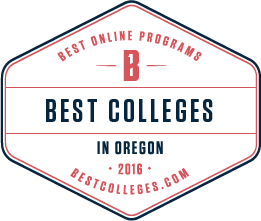 Oregon has been a leader in online education and Warner Pacific has been offering an online degree option for over two years. As distance learning enrollments continue to rise, quality programs, such as the College's Adult Degree Program, give students a flexible and affordable option for earning their degree.
"Learning online is a great option for people who do not have a predictable schedule, who travel a lot, or who simply love to learn!" says Lori K. Jass, Assistant Vice President for the Adult Degree Program. The College's online learners hail from Oregon and Washington as well as California, Arizona, Wisconsin, Hawaii, New Jersey, Kansas, and Ohio.
Warner Pacific's online degree program was recently recognized as one of the best in Oregon by BestColleges.com. Their specialized methodology helps students find the right online program in Oregon. BestColleges.com partners with HigherEducation.com to provide interested students with direct connections to schools and programs suiting their educational goals.
For those interested in a high quality, Christ-centered online option, Warner Pacific offers online degrees in business and healthcare administration and master's degree in human services or management and organizational leadership as well as an associate degree in organizational dynamics. The new Master of Arts in Human Services is a two-year program in which students can concentrate on general human services or family studies.