Nicole Serrano Concert to Perform at Welcome Weekend
August 15, 2019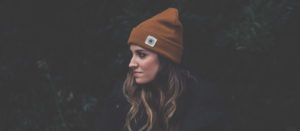 Help Warner Pacific Univ. kick-off the school year with a sunset lawn show feat. musical guest Nicole Serrano!
Bring your family (children 5 & under Free) and a blanket for some fun on a Summer Night as we kick-off the new Academic School Year with a show on the AF Gray Lawn with musical guest, New York-native & Nashville-based singer/songwriter Nicole Serrano as she graces us with a collection of original songs, contemporary worship, and covers!
Over the past 5 years, she has gotten to write and lead worship as a member of Red Rocks Worship, tour with amazing artists like Chris Tomlin and Matt Maher, partner with top music labels Capitol Records CMG and Provident/Sony, and write with and share the stage with some of the industry's finest. The music she has been crafting and soon releasing are of the most vulnerable kind. She has collected her lessons and the content never seems to end lately. These songs are the product of what she has found beneath the silence, what she's found behind the applause and expectation.
This is a great opportunity for those in the greater Portland area to build relationships with fellow members of the community, while enjoying some outstanding talent on a beautiful summer evening.
Tickets available at www.wpuwelcomeweek.eventbrite.com