New Wrestling Coach Named
January 3, 2014
Johnson Selected to Lead Revival of Wrestling Program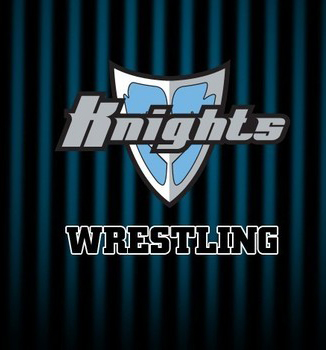 Warner Pacific College Director of Athletics Jamie Joss announced Frank Johnson, current Forest Grove High School wrestling coach, as the head coach of the newly launched Knights men's and women's wrestling programs.
Johnson is well-known in Northwest wrestling circles and has enjoyed success at the high school and college levels as a head coach, and as an ambassador for the sport in Oregon and the Pacific Northwest. He will begin recruiting for the Knights immediately and will continue to coach the Forest Grove program through the end of the season.
"We had an excellent pool of candidates and the wrestling knowledge was outstanding, however with any coaching search at Warner Pacific College we look for more than a coach," Joss said. "We look for coaches who are committed to not only living out our Christ-centered mission, but providing opportunities to student-athletes in our urban community where graduation is a top priority.
"Working with many first generation students from our community, our coaches have a great opportunity to impact lives for many generations by building strong young men and women who can be disciples in their community not only with their faith, but serve as mentors to their families, friends and other aspiring student-athletes in showing that earning a higher education degree is achievable," Joss added. "Frank Johnson embodies all of these objectives experiencing these in his own journey of faith, wrestling and graduation from Pacific University ('91), as well as, his previous coaching experience in guiding high school wrestlers to College and recruiting them to his alma mater."
Coach Johnson arrives from Forest Grove High School, where he has been head coach for the Viking wrestling program since 2002. He has guided the FGHS team to tremendous success, which includes two OSAA 6A individual state champions in 2007, and two more champions in 2010. Six of his wrestlers have participated in International Competition, and Forest Grove hosted a team from Russia in 2011.
His college experience consists of a five-year stint as head coach at his alma mater in Forest Grove, Oregon (1997-2002). Eight of his wrestlers achieved All-American status, and the Boxers won three regional team championships. The size of the men's squad tripled, and Pacific launched a women's program under his leadership. In 2002, seven women placed at the US Open Championships, and the Boxer team placed third overall.
Johnson is a long-time advocate for the sport of wrestling with 12 years of experience organizing wrestling clinics, camps, and goodwill competitions. These events have featured world class coaches and wrestlers from the United States, Canada, Japan, Korea, and Russia. Further promoting the sport locally, he started and served as editor of Matside Oregon, a statewide newspaper for amateur wrestling.
"Anytime you have the opportunity to add a new sport to your athletic program, the most important factor of success is finding a head coach that can share the College's and athletic program's vision and recruit student-athletes who see that vision for their futures," Joss said. "It was obvious during the interview process that Frank is committed to building champions in the classroom, in the community, in competition and in Christ.  Frank has a daunting task of recruiting men's and women's programs over the next six months, but we are confident with his connections in the Pacific Northwest and experience in building a women's wrestling program will allow him to build the championship-caliber programs we aspire to."
Johnson also held head coaching posts at Kennewick High School (WA), and Henry Perrine Baldwin High School (HI).
"The Administration's approach to wrestling is right in step with the overall mission of Warner Pacific College," said Johnson. "They've put the pieces in place to build winning programs for both men's and women's wrestling. Being selected to lead the overall program is an honor."
Warner Pacific previously fielded a men's wrestling program from 1968-75 led by local coaching legend and Warner Pacific Hall of Honor member, Dave Sanville. Under Sanville, the Knights amassed a 58-30-3 record in dual match competition and had 35 individuals qualify for the NAIA National Wrestling Championships including one NAIA All-American.