New Athletic Branding
May 20, 2019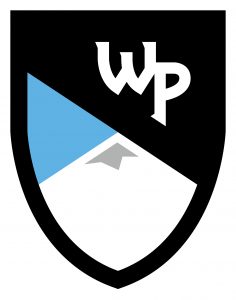 20 years ago Warner Pacific University relaunched the athletics program. Celebrating this momentous occasion, WPU refreshes the Knights' visual identity.
Without further ado, here is the crest. Maintaining the Knight's identity, Warner Pacific positions the WP in the upper right of the crest. This custom harkens back to a medieval script. Under the Columbia blue sky, stands Mt. Hood, forming the foundation of the crest.
History
Largely sponsored by the Church of God Ministries, the $250,000 construction for the C. C. Perry Gymnasium began in March 1959.
Two years later, Warner Pacific joined the NAIA. The National Association of Intercollegiate Athletics champions student-athletes and is a governing body of smaller athletic programs. Dedicated to character-driven intercollegiate athletics, the NAIA program believes athletics are an integral part of the educational process.
After joining the NAIA, Warner Pacific developed incredible teams with the men's basketball winning the W.C.C.C Championship in 1966. In 1982, the volleyball team was District 2 champions. In 1984, Warner Pacific nabbed the title of NCCAA Regional Basketball champs.
Extending to soccer, in 1985 the men's team took the NAIA District II championship for the fourth year in a row.
Despite the achievements in athletics, in the 1990 school year as athletics was cut to demonstrate the commitment to budget control.
In 1999, alum Bart Valentine left his position coaching basketball at West Lynn High School to come to Warner Pacific and reestablish athletics. With Valentine as WP's athletic director, the sports program flourished.
Now, 20 years later WarnerPac boosts 12 sports with roughly 40% of the student body involved in athletics.