Named a Great Affordable Private College in the West
September 30, 2014
Great Value Colleges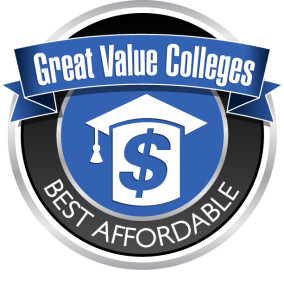 recently released a new college ranking. What makes the new ranking unique is that it features only western schools with tuition set at $22,000 or lower per year. The western states are Arizona, California, Colorado, Hawaii, Idaho, Montana, New Mexico, Nevada, Oregon, Utah, Washington, and Wyoming. Warner Pacific was one of only three private Oregon colleges to make this list.
We were very aware of the financial strain college can put on many families. Warner Pacific is committed to keeping increases in tuition, fees, and housing to a minimum, providing affordable, Christ-centered, private liberal arts education that serves students and families for whom college has traditionally been out of reach.
Being named one of the West Coast's most affordable private colleges affirms that the College is on the right path in making a quality education affordable and accessible.
In 2008, we reduced tuition significantly and continues to keep it an affordable level, with tuition and fees averaging just $20,300 a year, 33% less than the average private college in Oregon and Washington.
In the fall of 2014, we launched "Freedom to Flourish." This is Portland's first loan repayment assistance program for undergraduate students that promises the 2014 and 2015 incoming freshmen classes that the College will provide assistance to repay student loans after graduation to those who need it.
At Great Value Colleges, their "goal is to help you get the most bang for your buck when it comes to getting a college degree. We realize that determining 'value' can be an elusive concept. But when it comes to the sizable investment in a college degree, we think it's worth the time to examine all the angles. Your personal interests and career goals are a big factor, and so are cost of tuition, potential financial aid, personal savings, family contribution, cost of living, and the quality of the chosen institution where you'll get your degree."