Dr. Andrea Cook to Serve on National Association of Independent Colleges & Universities' Board
February 2, 2017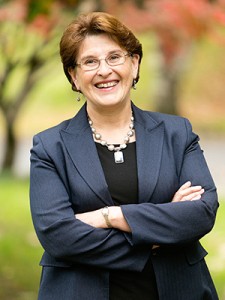 Warner Pacific is pleased to announce that Dr. Andrea Cook, President, was selected to serve on the Board of Directors of the National Association of Independent College and Universities.
Dr. Cook will serve a three-year term on the Board representing institutions in Alaska, Arizona, California, Colorado., Hawaii, Idaho, Montana, New Mexico Nevada, Oregon, Utah, Washington, and Wyoming (NAICU's Region VIII).
As a Board Member, Dr. Cook will provide influence on NAICU's focus areas: student aid, tax policy, and government regulation of higher education.
Since 1976, NAICU is the only national organization solely focused on representing private, nonprofit higher education on public policy issues in Washington, D.C.
Board members set the association's agenda on federal higher education policy; actively encourage support of association priorities and initiatives; and oversee the organization's financial administration.