The Good, the Bad, and the Ugly Sides of Short Term Mission Trips
February 19, 2019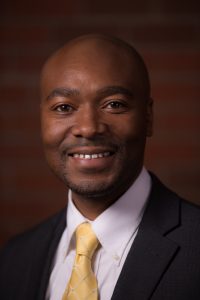 The Warner Pacific University Library invites the public to the final presentation in the 2018-2019 Faculty Lecture Series. The Short Term Mission (STM) market is booming, with an estimated 1.5 million people investing billions of dollars in STM trips each year. Previous research shows mixed findings on the impact of STMs on the lives of participating missionaries and the communities they serve. Dr. Courage Mudzongo, Assistant Professor of Psychology, will share his research and explore scenarios that could lead to win-win outcomes for missionaries, researchers, and host communities.
The Good, the Bad, the Ugly, and the Way Forward
About Short Term Mission Trips
Presented by Dr. Courage Mudzongo
Tuesday, February 26, 2019 at 7:00 pm
Egtvedt Hall, Room 203 at Warner Pacific University
This event is free and open to the public
Understanding Impact of Short Term Missions
The sheer magnitude of the financial and time investment in STMs suggests a need to acknowledge the full scope of the missionary movement. Mudzongo will share findings from his research, exploring the impact of STMs on the lives of missionaries from an Upper-Midwest-based church and whether the STMs maintained prescribed best practices.
While it is common to hear stories of spiritual growth and relationship building when discussing STMs, they are not without controversy. Some question the motives of those who go on these trips, suggesting they may be harmful to the receiving community. Others question why missionaries do not utilize these resources to help the poor in their own home countries.
Mudzongo uses qualitative interviews to pull learnings from STM participants who traveled to Nicaragua. Other examples are drawn from STMs done in Honduras and Japan. The lecture explores the extent to which churches and missionaries adhere to best practices and discusses scenarios that help improve global STMs. In light of the mounting evidence that many STM trips are causing harm, Mudzongo will seek to find a way forward.
Dr. Courage Mudzongo
Dr. Courage Mudzongo's doctoral training emphasized a lifespan approach to human development, preparing him to participate in curriculum development and design, as well as teach a variety of courses related to human development.
Dr. Mudzongo's approach is to empower students to share and articulate their thoughts and ideas. His philosophy is to teach students to master the art of learning and develop the confidence to ask and discuss questions about human development across the lifespan.
As a native Zimbabwean, Mudzongo's cultural heritage and international experiences add a unique touch to his teaching and research. Such experiences include working as a Youth Development and AIDS Prevention Consultant for UNICEF and serving as a Youth Advocate for the Hospice Association of Zimbabwe.
Learn more about Dr. Mudzongo's work by visiting his website.