M.J. Murdock Charitable Trust Awards $350,000 Grant to WPU Nursing
March 14, 2019
Warner Pacific University's Nursing Program received a $350,000 grant from the M.J. Murdock Charitable Trust to furnish the University's new simulation-based learning labs.
Labs Lead to Student Success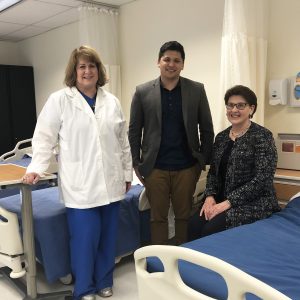 The purpose of the learning labs is to simulate complex and nuanced health care scenarios using state of the art equipment in a way that allows students to practice realistic patient care in a controlled environment. In pre-licensure nursing programs, simulated learning can substitute for up to 50 percent of traditional clinical experience.
"High fidelity simulation decreases the fears many new nursing students have of failing with live patients," said Dr. Linda Campbell, dean of nursing at Warner Pacific University. "Recent studies show that removing that fear barrier enhances critical thinking and may actually elevate student self-confidence and competence, which improves their performance in patient-involved clinical settings."
Diversity in Nursing
Warner Pacific received this grant, in part, due to the University's success in serving students from diverse backgrounds. Warner Pacific has emerged as an institution uniquely dedicated to providing leadership skills and education to students from historically marginalized or under-served population groups. Currently, 63 percent of the University's student body, and 35 percent of faculty identify as people of color.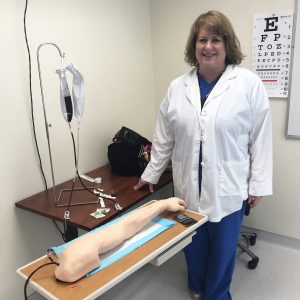 Diversity among health care providers can lead to higher patient satisfaction and improved communication. The ability of nursing staff to offer culturally responsive care to their patients significantly affects the quality of the healthcare services they are able to provide.
"Exceptional, diverse nurses and nurse leaders are essential to sustaining healthy communities, families, individuals, and the systems that support them," said Warner Pacific University President, Dr. Andrea P. Cook. "With the support of the M.J. Murdock Charitable Trust, Warner Pacific Nursing is positioned to improve health outcomes in Portland and beyond. We are grateful for their confidence in us and our mission."
About the Murdock Trust
M.J. Murdock Charitable Trust, created by the will of the late Melvin J. (Jack) Murdock, provides grants to nonprofit organizations in five states of the Pacific Northwest—Alaska, Idaho, Montana, Oregon, and Washington—that seek to strengthen the region's educational, social, spiritual, and cultural base in creative and sustainable ways.