Dr. Eileen Hulme Joins Warner Pacific to Lead New Accelerator
October 16, 2018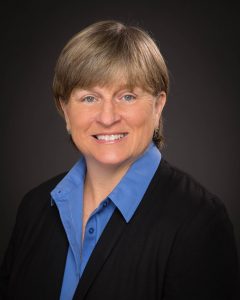 Warner Pacific University President Dr. Andrea P. Cook announced the appointment of Dr. Eileen Hulme as chief acceleration officer. With more than twenty five years of higher education administration experience, Dr. Hulme is known for her work on studying effectiveness in universities in a disruptive environment. In her role at Warner Pacific, Dr. Hulme provides leadership and oversight to the University's new Accelerator initiative.
"I am tremendously excited to see how the Accelerator will infuse new energy and increased market viability to Warner Pacific academic offerings," President Cook said. "As Warner Pacific seeks to prepare students for a constantly changing world, I am confident that Dr. Hulme's leadership and expertise will guide our work to expand partnerships and introduce cutting edge, career-focused academic programming for Warner Pacific students. "
Accelerating Private Higher Education Programming
The Warner Pacific Accelerator is designed to incubate new programs at a record pace, test their success in the market, and embed growing programs within the institution in sustainable ways.
In her work to build and lead the Warner Pacific University Accelerator, Dr. Hulme will have both external and internal duties. She is responsible for developing key external relationships and partnerships to benefit the institution's academic programming. At the same time, Dr. Hulme will oversee the development of new programs in a lean start-up fashion to quickly advance high-demand opportunities.
Proven Leadership and Institutional Alignment
A Fulbright Scholar in higher education administration, Dr. Hulme has been a member of faculty at Azusa Pacific University since 2005, teaching at both the master and doctoral level. She has also served as a Vice President at both Baylor University in Waco, Texas and George Fox University in Newberg, Ore. Dr. Hulme's research focuses on the development of meaning and purpose in college students, the effect of emotional intelligence on success in a university environment, and a strengths-based approach to leadership.
Hulme served on the Warner Pacific Board of Trustees for the last three years. She resigned from her board role in order to engage the institution in a more hands-on capacity as chief acceleration officer.
"I am deeply committed to the mission and vision of Warner Pacific University," said Dr. Hulme. "I consider it an honor and a blessing to serve alongside President Cook, her executive team, and the gifted faculty and staff at this institution. I look forward to exploring what the future of higher education holds, together."