Former Board Member Makes $500,000 Commitment to Warner Pacific
October 6, 2020
FOR IMMEDIATE RELEASE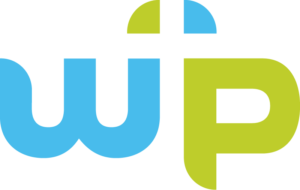 Portland, OR – Warner Pacific alumna and former Board of Trustees member, Monica Monroe, made a recent commitment of $500,000 to the Warner Pacific University Endowment. Monroe served on the Board of Trustees at Warner Pacific for 10 years.
Together, Monica and her late husband, Dale, were devoted to the mission of Warner Pacific University. Regarding her motivation to make this commitment to the university, Monroe shared:
"Dale was a key person in our real estate journey. I know he would support this gift to the university because he believed that Warner Pacific University was making a difference to the marginalized and diverse students who are challenged in succeeding in higher education. We both were passionate about giving where our gift would make a difference. Serving directly at Warner Pacific confirmed my belief that my contributions would create change for those who need it.  I would encourage you to be involved at WPU, so you can see why we have chosen to make this gift. Your gift is important, too."
Monica was born in Missoula, Montana where her journey of faith began at age nine. As a young woman, she was blessed to have many special people contribute to her faith along the way, including Warner Pacific alumni who encouraged her to attend college in Portland. A first-generation college student, Monica was the first in her family to experience higher education but she also recognized her need for support in navigating this unfamiliar world. She graduated in 1969 with a double major in Christian Education and Sociology.
In 1968, Monica married Dale Monroe, also a Warner Pacific alumnus, and son of Warner and Mildred Monroe who served the institution for many years. Monroe was granted ordination in the Church of God in 1992 and lived out her calling at Mt. Scott Church of God for over 15 years in Children and Adult Ministry and pastoral care. Her ministry included serving with the National Board of Christian Education of the Church of God; Camp White Branch Committee and Christian Education Board of the Church of God in Oregon and SW Washington. Currently, Monroe serves as Chair of the Credentials and Advisory Board for the Association of Church of the Churches of God in Oregon and Southwest Washington.
Dr. Brian L. Johnson, President, said of the commitment: "Gifts to the endowment are critical to the long-term health of the university. Monica's generosity will enable future generations of students to experience an education that prepares them to engage actively in a constantly changing world. We hope the Monroe's legacy of giving to Warner Pacific inspires others to make similar commitments."
Once realized, Monroe's gift will be invested with the endowment and used at the discretion of the Board of Trustees to enable Warner Pacific University to continue providing accessible education to underserved students.
About Warner Pacific University
Warner Pacific University is a Christ-centered, urban, liberal arts University dedicated to providing students from diverse backgrounds an education that prepares them to engage actively in a constantly changing world. In 2019, the University's traditional student population was 62.4% students of color and Warner Pacific is the first and only 4-year Hispanic Serving Institution (HSI) in Oregon.