Dr. Luke Goble Explores Faith and Politics in New Book
July 9, 2017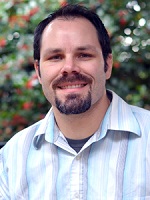 According to Dr. Luke Goble, Associate Professor of History and Humanities at Warner Pacific, it is not a secret that the political system in the United States is broken. Many Christians can seem ambivalent about that dysfunction, or worse yet, may be seen as contributors to the problem. While Christ-followers often know they should do something, understanding what to do or how to do it is overwhelming. These intersections are explored in Dr. Goble's new book, "Worshiping Politics: Problems and Practices for a Public Faith" (Cascade Books, 2017).
Drawing on insights from history, theology, and culture, "Worshiping Politics" reframes the relationship between faith and politics as one of intentional formation instead of divisive decision-making. Goble makes the case that when Christians focus on how we are formed as people and the church in relationship to our various communities instead of what we think and believe in relation to culture and society, it changes the way we engage the world.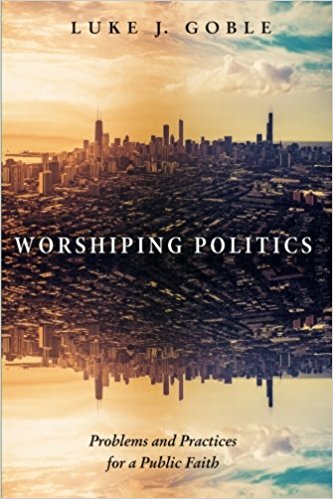 "At a time when our country often feels more divided than united, Dr. Luke Goble provides a resource that invites each of us to the table, urging us to live faithfully and love boldly," said Warner Pacific President, Dr. Andrea Cook. "Whether learned from academic research, time spent teaching in the classroom, or through his own personal and family life, 'Worshipping Politics' provides hopeful yet practical insights into what it means to live out a Christ-Centered calling in the world."
Using biblical writing to inform political ideals, Goble encourages us to unlearn our faulty emphasis on the power of our own intellect and discover how to be formed in grace and love for the world through our everyday lives just might make a different kind of politics possible.
Save the date for October 10, 2017 and join Dr. Luke Goble as he leads the Warner Pacific Chapel in discussion regarding faith, politics, and what it means to be a good neighbor. Worshipping Politics is available online at Wipf and Stock Publishers, Powell's Books, and other online retailers.