When to Start the College Admissions Process
December 10, 2016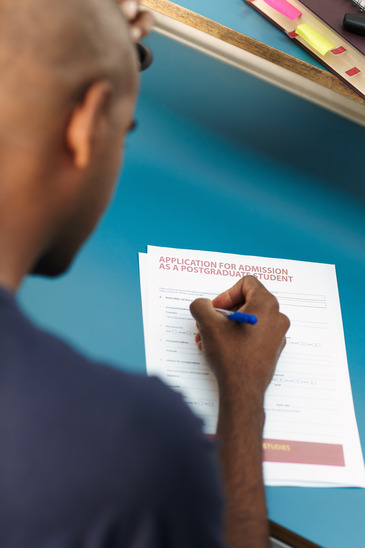 As your high school graduation quickly approaches, the process of applying to colleges may seem like an overwhelming task. Which colleges will you apply to? Will you accept alternatives? How much, if any, financial aid do you need? All of these questions, and more, need answers as you start the college admission process. You may also be asking yourself when exactly is the best time to begin thinking about private college admissions. These are some things to consider.
When Should I Start Thinking About College?
While it's never too early to consider what colleges you'd like to attend, the actual application process should begin in earnest during the summer before your senior year. During that time, you should begin to seriously narrow down where to apply. You'll want to take advantage of the free time that summer vacation offers to research schools as the last thing you want is to be rushed during this process!
It's important to take your time figuring out exactly what you want, so don't wait until the summer is almost over. Be diligent in the research you do; at this point, you can't be sure exactly where you'll end up so have several options that you think will fit you well. You should also consider that many colleges allow you to apply early; this may increase your chances of being accepted, although it may also require you to commit to a school sooner so decide whether early application is right for you.
How Do I Choose a College?
There are many factors to consider when choosing which colleges to apply to. Of course, you should consider your major and focus on schools that have programs suited to your area of interest. Think about what the college's admission requirements are, but don't necessarily become discouraged if you think you don't quite meet them. Often, the test scores listed on the school website are averages; if yours are slightly lower that doesn't necessarily mean an automatic rejection.
There should be other considerations as well; research the cost of the schools and the campus culture. Don't pick a school just because a friend (or boyfriend or girlfriend) is going there. Location matters as well! Do you plan to relocate for college, or stay closer to home? The culture of the college is important, too. Avoid selecting schools just because of the "party" reputations or other non-academic factors. Do consider, however, the values that matter to the school that you're applying to. Visit the websites, social media and read the mission statements to get an understanding of a college's core values. If you plan to go to college in the Portland area, and your Christian faith is a strong part of your life, applying at Warner Pacific College is an excellent choice.
What Do I Put On My Application?
Once you've narrowed down your potential choices to a manageable list (five to eight is usually recommended), it's time to start work on the application. Most likely, these applications will need to be submitted by September, so allow plenty of time during summer break to perfect them.
Putting together applications for private college admissions is a bit of an art form; you'll want to convey your unique personality so the school can see what type of person you are. If you are applying to a school that values leadership, for example, make sure your application emphasizes your leadership abilities. Colleges look not only at courses you completed, they also consider extracurricular activities (clubs, volunteering).
What Else Do I Need?
Often, it's not enough to simply send in your application. You may need to do more if you want to maximize your chances of being admitted; letters of recommendation from teachers are an example of something that you may want to include. Ask your teachers for these as soon as you can! If the deadline for your application is in early fall, then you'll want to have a letter ready to go by then. Teachers are busy people, so they may need some time to write your letter. It is not polite to rush them.
Early on in the process you should also consider how you expect to pay for college; find out how much your family plans to contribute and consult with the schools themselves about potential financial aid options.
I Submitted My Application, Now What?
The college admission process does not stop simply because you've submitted your application. More than ever, it's essential you keep your grades up and make sure that potential colleges still see you as a good choice. It is possible for a school to revoke an acceptance offer should you prove to no longer meet the criteria due to falling grades during your senior year.
Usually, acceptance letters do not begin arriving until February, so you'll have to be patient as you wait to start seeing them. Once they do begin to come in, congratulations! Your hard work will have begun to pay off. During this period, you can re-visit and tour your top choice schools. Observe as much as you can; the campus, the classrooms, and the housing situation should all be factors to consider.
Private college admissions are not easy, so you should be proud once you've completed this process! You will have taken a big step toward the next chapter of your life. The actions you take when applying for colleges will have a very profound effect on the rest of your life, so make sure you go through this process with deliberation and care.
DMG