Beyond the Statistics
October 20, 2017
According to Estes and Weiner from the University of Pennsylvania, "at least 100,000 American children are being exploited through pornography or prostitution every year." This does not mention all the men and women who are exploited outside of the country. Estes and Weiner continue with "1 out of every 5 pornographic images is of a child; and 55% of child pornography comes from the U.S.," proving human trafficking is more of an epidemic than we think.
On Wednesday, September 27, 2017 Warner Pacific's Social Work Program hosted the "Beyond the Statistics" event; a night dedicated to discussing the unfortunate epidemic of human trafficking. It featured a small fair at the beginning, followed by a few introductions, a table group conversation, and proceeded the rest of the night with a panel discussion.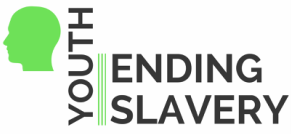 The small resource fair featured organizations that were making an impact for survivors. One of the programs was YES, Youth Ending Slavery, a student led Portland-based nonprofit that started at St. Mary's Academy. The nonprofit focuses on raising awareness and fighting against modern slavery by hosting and speaking at various events. Students facilitate chapters in middle/high schools, colleges, and universities. The students are also involved in legislation and political policies. Another organization there was Shared Hope International. They work on teaching minors to avoid unsafe situations with traffickers and they train professionals to read signs of trafficking to identify victims. They also help victims find resources like shelter and counseling services, after escaping the trafficking world. Shared Hope also partners with lawyers to help strengthen state and federal laws to protect the victims from prosecution and charge buyers and traffickers aggressively.
Dr. Stephanie Mace, the director of the social work program at Warner Pacific, welcomed the attendees and shared her excitement of hosting Beyond the Statistics at the College. She then continued to introduce and thank Dr. Andrea Cook, president of Warner Pacific, for participating and supporting Beyond the Statistics. President Cook shared gratitude to all who work in the social work field, saying "I appreciate all of you who are trying to make whole a world that is very broken," and concluded with how we can all contribute to the solution of ending human trafficking. After President Cook concluded her introduction, Dr. Mace introduced the moderator of the night, Elizabeth Alston, the CSEC Coordinator for the state of Oregon. Ms. Alston started our evening with a short video to introduce the topic of the night.
The video contributed to the next activity of a small table discussion. Each table member spoke about why they have a passion to end human trafficking. Some shared that they knew a survivor and that they could never imagine the pain and horror they had to face. Others, such as myself, knew this was a problem around the world but never thought it was a huge problem in the U.S., especially in Oregon. The video sparked conversation on the current policies, victims being prosecuted for prostitution, and traffickers/buyers receiving lenient charges. However, this is being changed with advocacy and altering the narrative of human trafficking. We spoke about how silent the epidemic is because we live in an environment that fails to see the signs and characteristics of a human trafficker and a victim. Many tend to embed a stereotype of what a trafficker and victim look like. We often perceive certain areas as more prone to facing this issue because of the socioeconomic title they hold. This sort of crime is committed in even the quietest neighborhoods and pleasant areas in town. For example, in Beaverton, Oregon, a residence that was known as a massage establishment was performing sexual acts for money in January of this year. This issue is spreading from the city out to smaller towns or neighboring cities.
After the video discussion, the evening continued and ended with a panel discussion that discussed the personal motivations that sparked them to join the fight against human trafficking. One panelist spoke about how difficult it is to trust certain support systems because she knew a victim who was lured into trafficking by an interpreter she had at a hospital. The victims contributed to that by saying "anyone can be a trafficker," there is not one specific way they look. It can be a man or woman, young or old, charming or anti-social. Anyone can be a potential threat which is why you just have to be careful. One of the victims shared her trafficker was actually her boyfriend at first and he later sold her to buyers to perform sex acts. Unfortunately, she stated that having trust in your trafficker is a common way to get reeled into this "relationship." This makes it hard to see the pain that is being inflicted. The panel spoke about how they try to receive justice in the courtroom and in the law, even though some laws need update. They spoke about research and services that prove this problem is spreading and is more prevalent than what we often assume.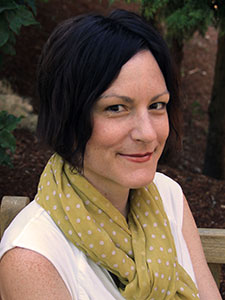 The Warner Pacific Social Work program is known for the rigorous, thought-provoking course work and two-year field experience that is required for obtaining the degree.  Dr. Stephanie Mace shared a few words on the program and the unique characteristics it is known for,
"The Warner Pacific Social Work Program is unique in a lot of ways. We are a small program with a small faculty so one-on-one interaction is embedded in our program. We have a trauma-informed curriculum in the social work practice series courses and are intentional about addressing this. Our field education program is the signature pedagogy of our program and we strive to place students in internships that reflect their career aspirations and develop skilled social work practitioners. We also provide not only academic advising, but professional advising and mentorship too."
The WPC Social Work Program did an amazing job on piecing everything together to create an impactful event that brought awareness to a problem that is creating so much pain and brokenness in this world.
The resource fair included:
Abolition Now
Adorned in Grace
Compassion Connect
DHS Child Welfare
Door to Grace
Fight Against Sex Trafficking & Fight Against Slavery/Trafficking (FAST)
Home Free, Volunteers of America
Giving Connection
Janus Youth Program
LifeWorks Northwest
Morrison Child & Family Service: SAGE Youth Residential Program
Native American Rehabilitatio Association of the Northwest. Inc. (NARA)
Sexual Assault Resource Center (SARC)
Shared Hope International
Youth Ending Slavery (YES)
The panel consisted of:
JR Ujifusa, a senior Deputy District Attorney, who is also a special assistant US Attorney for Oregon focusing on federal human trafficking crimes.
Andrea Benson, a survivor leader.
Marisa Benson, an advocate and sister to survivor.
Officer Ariana Ridgely, a Task Force Officer for the local FBI Child Exploitation Task Force and PDX Sex Trafficking Unit.
Tatyana Bondarchuk, a bilingual Crime Victim Advocate for the Lutheran Community Services NW Program and member of the National Crisis Response Team.
Marsha Hayes, a survivor and Warner Pacific
Stephanie Mace, a researcher and Director of the Social Work Program at WPC.
-Cristina Lopez Alonso '19