ALUMS: Join us for Homecoming 2017 (February 17-18)
February 9, 2017

Homecoming is your chance to reconnect with old friends, make new professional connections, and celebrate your heritage as a Warner Pacific Knight!
We've got great activities planned, including a special Chapel, basketball games, Athletic Hall of Honor Reception, celebration of the class of 1967, a service project, and a '60s themed party for everyone: A '60s Celebration!
Registration questions? Contact Diane Minor at 503.517.1114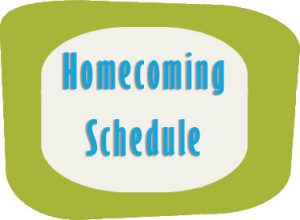 Please continue to check back here for updates for the entire Homecoming celebration weekend (February 17-18, 2017).
Follow Homecoming news on Twitter and on our Facebook Page (#warnerpacific).