A Top 10 Regional College!
September 10, 2015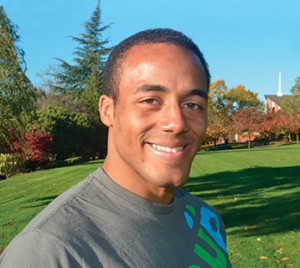 Warner Pacific College continues to be ranked in the Top 10 Regional Colleges (West) by the U.S. News & World Report Best Colleges 2016 edition.
The ranking allows prospective students and their families compare the relative quality of colleges based on widely accepted indicators of excellence such as as first-year student retention, graduation rates,and strength of the faculty.
Warner Pacific College is one of the Top 10 Regional Colleges – West, an area that includes institutions from 14 states. Warner Pacific is one of only three Oregon colleges to be in the top 10.  Warner Pacific is the only college or university in the Northwest (in any category) to be recognized as a place "most likely to encounter undergraduates from a different ethnic group."
"As a small college, we are honored to be nationally recognized for the quality of our educational environment," said Dr. Andrea P. Cook, President of Warner Pacific College. "Warner Pacific students experience a unique blend of rigorous study and authentic relationships that provide them with the confidence they need to seek a career that is both professionally rewarding and personally fulfilling."
In addition to internships, service opportunities, and study abroad programs, Warner Pacific College also offers a wide variety of clubs, organizations, artistic groups, and leadership opportunities. Using the city as their classroom, students develop the skills necessary to become life-long learners who are prepared to face a rapidly changing world.
Other recognition from U.S. News
The College is also ranked 10th as a "Best Value College – West" and ranked 7th as a "Best College for Veterans – West."

As an urban college designed to serve students from diverse backgrounds, Warner Pacific is also being recognized for its ethnic diversity on campus.
See all of Warner Pacific's national rankings…