Posted on June 15th, 2015 in News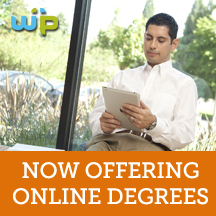 In March 2014, the WPC Adult Degree Program began offering an online-learning option for our busy adult students. If you have access to the internet, you could earn a college degree from Warner Pacific College. Currently, we offer five degree options including an associates, three bachelors, and one masters.
While online-learning can be a blessing for busy adults who want to pursue or finish their degree, going back to school in any form can be daunting.
Recently, Jess Scherman, a higher education blogger who writes on behalf of The College of St. Scholastica, asked questions of education experts concerning online learning. She interviewed Dr. Lori Jass, Associate Vice President for the Adult Degree Program at Warner Pacific, as part of that experts panel. Below is an excerpt of Jess's blog and a link to the entire article "Everything adult learners need to know to navigate the online classroom."
Bachelor's degrees are becoming the new norm in today's job market, so you're definitely not alone in considering going back to school to earn one. Not to mention, the number of working adults out there who are looking to change careers is increasing, and a college degree is a great way to put yourself on a new path.
But let's put all of that aside for a moment. The reality is that going back to school—especially to pursue an online degree—after a lengthy absence from the classroom can be daunting, intimidating, and overwhelming.
The online classroom environment is simply one of several formats colleges and universities are offering to make higher education more accessible to students from all backgrounds. Institutions offer traditional on-campus programs, hybrid programs that mix on-campus and online classes, fully online programs, and even accelerated degree paths that offer night and weekend courses. The important part is determining what format is best for you.  
"Learning online is a great option for people who do not have a predictable schedule, who travel a lot or who simply love to learn!" says Lori K. Jass, associate vice president at Warner Pacific College. "Being successful in an online environment requires some ability to be a self-starter and the ability to communicate in writing."
---