Posted on August 21st, 2023 in News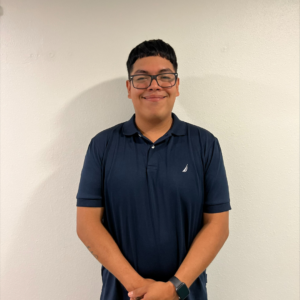 This month we are highlight a current Warner Pacific University student who is serving as a Resident Assistant (RA) this academic year. Juan Navarrete describes his decision to become a RA, his work/life balance, and gives advice for incoming students.
What made you decide to become a Resident Assistant (RA)?
I chose to be a resident assistant because I am committed to providing my peers with a supportive and inclusive living environment. Through my experiences and relationships, I have realized the importance of a strong sense of community in promoting academic success and personal growth.
How many years have you served as a RA?
I have served as a summer RA for the last two years.
What is your favorite part about your role as a leader at WPU?
My favorite aspect of this role is collaborating with like-minded peers and contributing to the university's lively and inclusive atmosphere.
What is your major?
Bachelor of Science in Business Administration with an emphasis on Entrepreneurship.
How do you maintain a work/school/life balance?
I maintain balance by setting priorities and being available for my job, education, and personal interests.
Who has been your biggest influence during your time at Warner Pacific?
During my time at Warner Pacific, my biggest influences have been Danelys and my circle of friends, along with Vanessa, Dr. Terrell, and Adam. Their guidance, support, and positive impact have played a significant role in shaping my experiences and growth here.
What advice do you have for incoming students?
My advice to new Warner Pacific University students is to seize every chance to study, interact, and grow. Feel free to seek help and advice from instructors, staff, and fellow students. Maintain a good mix of academics, extracurricular activities, and personal well-being by staying organized and managing time wisely. Participate in campus events, clubs, and activities that interest you; they are fantastic places to meet new people and have lasting experiences. Above all, believe in yourself. 
---