Posted on September 10th, 2021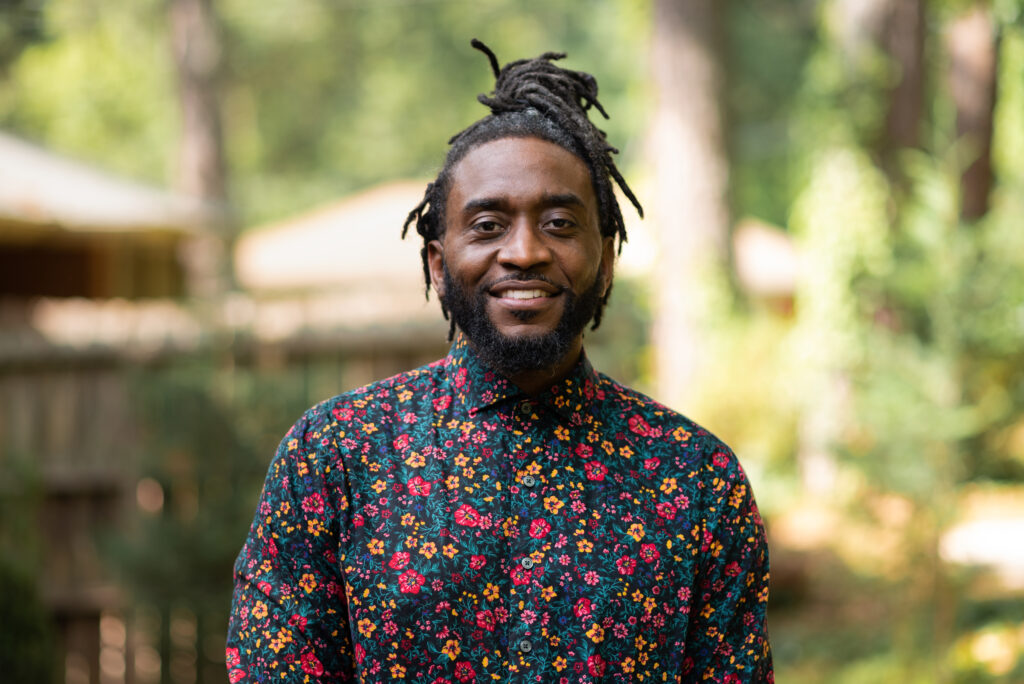 Warner Pacific University announced today the globally recognized provocative recording hip-hop artist, culture curator, activist, and writer, Sho Baraka, will serve as a Visiting Professor for the 2021-22 academic year. This fall he will teach "From the Projects to the Pulitzer: Religion, Race and Politics through Hip Hop."
Baraka is a hip-hop artist known for bringing a deep philosophical treatment to Christian rap. And, by being unashamed in diving into discussions on race through a gospel lens, he takes a nuanced perspective on issues of racism and politics.
"At such a critical time for race relations in Portland and in our country, Sho's philosophy and activism is timely as well as crucial," noted Brian L. Johnson, PhD, president of Warner Pacific University. "I have been a fan of his since listening to his Talented 10th album. I was intrigued by an artist with the breadth and depth to wrestle with race, politics, religion, and faith in a musical and deeply meaningful way."
In addition to multiple studio albums and singles (The Talented 10th reached the US Gospel #1 spot), Baraka recently published a book, He Saw that it was Good: Reimagining Your Creative Life to Repair a Broken World, a deep exploration of the intersection of faith, creativity, and justice. It is relevant from both a Christian and a secularly political perspective. As in his songs, he discusses politics and issues like racism, and explains how he felt constrained as a Black man in white Christian spaces and thus made his own.
To schedule an interview, please contact:
Abby Wilson
agwilson@warnerpacific.edu
503-517-1064
Praise for He Saw That It Was Good:
"At his core, Sho is an artist, and He Saw That It Was Good is both essay and poetry, literally and figuratively. While there are poetic stories that serve as interludes, the rhythm doesn't start or cease with them. Sho's writing style is musical. Better yet, it's jazz: unencumbered, sophisticated, forceful." – Chris Broussard, journalist and NBA Analyst, Fox Sports
"Sho has the courage to say what many are thinking and the candor to say what many are not. His words have positively influenced me for years—now this book gives the world that influence."—Lecrae, Grammy Award Winning Artist
"Sho is one of the most strikingly original Christian thinkers of his generation. Ours is a time for courageous Christ-centered creativity. Sho rarely tells us what we want or expect to hear but speaks with artful poetry, fierce insight, and gracious justice about the issues of our era. I hang on his every word."—Timothy Dalrymple, PhD, president and CEO of Christianity Today
"Sho Baraka is the kind of cultural leader W. E. B. Du Bois and Frederick Douglass wanted for future generations: talented, thoughtful, critical, passionate, and gifted with a scholarly mind. That he is penning his thoughts to paper is a reverb of grace that should resound far and wide."—Dr. Charlie Dates, senior pastor of Progressive Baptist Church, Chicago
About Sho Baraka
Amisho Baraka Lewis (born January 10, 1979), better known by his stage name Sho Baraka, is an American Christian hip-hop artist and writer. Born in Alberta, Canada on January 10, 1979, but raised in California, he resided in Texas and currently lives in Atlanta. Sho Baraka was introduced to hip hop at a young age. Living in Southern California during the height of gangsta rap presented its challenges to many youths, as well as Sho. In high school, Sho and some friends from his neighborhood formed a rap group that began touring with major recording artists. But his life took a different turn after the rap group fizzled out and close friends were killed or incarcerated due to the gang life they led. He decided to heed his father's advice and apply to college, pursuing education instead of the streets. He attended Tuskegee University during which he converted to Christianity. There he came into contact with Lecrae and Tedashii and eventually the 116 Clique and Reach Records was formed. Sho lives in Atlanta with his wife Patreece and their three children.
Click here for more information on the WPU Sho Baraka Events.
---