Posted on September 13th, 2023 in News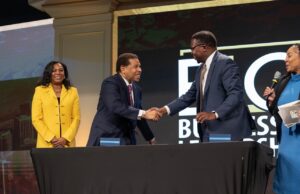 Warner Pacific University is pleased to announce a new program in collaboration with Joseph Business School (JBS), a Christian business institution situated in Forest Park, Illinois. Beginning September 10th, we are launching the Associate of Arts in Organizational Dynamics with a special emphasis on Christian Entrepreneurship. This offering is tailored for students passionate about entrepreneurship, business ethics, and a Christ-centered approach. 
Delivered through our Professional & Graduate Studies (PGS) department, this two-course online certificate program holds the promise of equipping students with invaluable skills. Participants will not only acquire theoretical knowledge but also garner practical experience through mentorship opportunities, enabling them to bridge the gap between textbook concepts and real-life principles.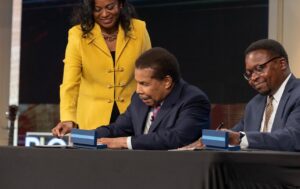 Dr. Brian Johnson, President of WPU, spearheaded the introduction of this program, which underwent a comprehensive review. In a significant development, President Johnson reached an agreement with Dr. Bill Winston, Founder of JBS, in February of this year. The announcement of the collaborative partnership was made during Dr. Winston's Business & Leadership Conference in Chicago, IL, at the end of March 2023. Notably, President Johnson and Dr. Ulf Spears, Dean of the Business Division, attended this event. 
The two course offerings include CET 199 Christian Entrepreneurship Training I and CET 299 Christian Entrepreneurship Training II, each worth three credits.  
We are excited to welcome this program to our curriculum offerings and continue building upon our mission as Christ-centered institution.  
---