Posted on August 31st, 2017 in News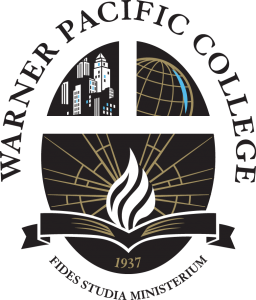 UPDATE: September 5, 2017 –
Regardless of today's news, Warner Pacific continues to stand with DACA participants and their families. We will do everything within our power to support and protect students who have been directly impacted by this decision. Students who have questions, concerns, or fears are encouraged to reach out to the Counseling Center or Student Life staff so that the community can respond to your needs appropriately. I want you to know that the actions of a government cannot change the fact that you are deeply loved children of God and you are not alone.
Warner Pacific also calls on Congress to set aside party lines and come together to enact a permanent solution that will honor the dignity and experiences of those who were brought to this country as children and have worked to make it their home. As an institution, we support proposed legislation such as the Development, Relief, and Education for Alien Minors (DREAM) Act and the Bar Removal of Individuals who Dream and Grow our Economy (BRIDGE) Act. We urge lawmakers to take action quickly to ensure the safety of these young students and professionals. I encourage you to take a few moments and contact your congressional representatives and senators to share your support for enactment of a law that secures the future for DACA individuals.
August 31, 2017 – In response to growing concerns about the future of the Deferred Action for Childhood Arrivals (DACA) program, Dr. Andrea Cook, President of Warner Pacific College, has issued a statement in support of upholding this vital resource for undocumented students in America.
"At Warner Pacific, our Christ-centered, diverse mission calls us to address the needs and disparities of historically marginalized and underrepresented groups in higher education. In Oregon, this must include students who have the dream and the drive to pursue a degree but are left with few options because they cannot obtain citizenship status due to decisions that were made beyond their control.
"Warner Pacific is committed to supporting undocumented students as they work to earn a degree that empowers them to use their God-given gifts to serve our community with confidence and assurance of safety. We fully support DACA because it creates an ethical pathway to opportunity for diverse, young leaders who will help our city and our nation flourish."
Since 2012, DACA beneficiaries have been able to attend colleges and universities without fear of deportation, using their education to become scholars, business innovators, and leaders in the community. Warner Pacific stands with our partners in the Council for Christian Colleges and Universities (CCCU), in welcoming undocumented students to our campuses.
"Many young people were brought to the U.S. as infants or young children by their parents who entered the country illegally. Undocumented through no fault or decision of their own, these young adults have limited ability to pursue an education. Many came out of the shadows and registered with the government under the Deferred Action for Childhood Arrivals (DACA) program, which granted eligible recipients temporary permission to stay in the U.S. and obtain work permits.
"If the government decides to let DACA expire and roundup affected persons for deportation, the costs are estimated to be up to $60 billion in government expenditures and an additional $280 billion in reduced economic growth. We support extending DACA policy, at least as a temporary step, so that these students can have greater opportunity to contribute to the country they consider home."   -CCCU
In November 2016, President Andrea Cook joined more than 600 college and university presidents from public and private institutions across the United States to sign a statement urging business, civic, religious, and non-profit leaders to support DACA and undocumented immigrant students.
---