Posted on October 24th, 2023 in News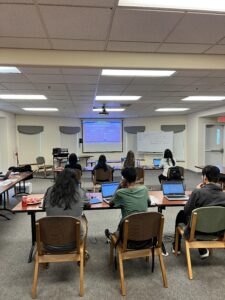 The communications firm, Notified, has again chosen to partner with Warner Pacific in offering no-cost Artificial Intelligence (AI) Bootcamps here on campus for underserved high school students. The bootcamps are hosted by Mark Cuban Foundation (MCF)—who provides all the curriculum—and are facilitated through various businesses and corporations to allow students to meet professionals with jobs in STEM, AI, and machine learning. Notified—a globally trusted technology partner for public relations, investor relations, and marketing professionals—has been chosen to host the Portland AI Bootcamp and offer an exceptional opportunity to bring students exposure to a growing field. 
These bootcamps allow students to: 
Learn the basics of AI, machine learning, and more

 

Practice their new skills by completing hands-on tabs

 

Meet other students who also have an interest in AI

 

Learn from industry small and midsize enterprises (SMEs)

 

Engage in applied learning in pairs and small groups

 

Build relationships with mentors

 
No prior experience with AI or coding is expected. "The labs are not focused on coding, but rather on learning about the technology and its various uses," stated Earl Hooper, Data Architect at Notified.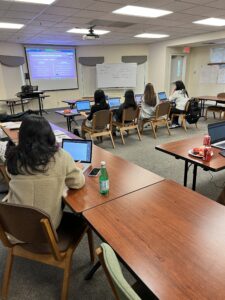 This is the fifth year that the Mark Cuban Foundation is hosting no-cost AI bootcamps. More than 600 students have been in attendance in over 30 cities, including right here in Portland, OR. Additionally, during the second camp session, Mark Cuban attended virtually and provided students the opportunity to ask questions. 
"I love to give back," said Hooper. "It's amazing to see how the students use and think about AI because it's completely different from how I think about it, so it gives me more perspective."  
"This is our second year hosting the bootcamp at Warner Pacific and it's a central, convenient location for people to get to which is very important for the students who are attending," he said. "Because Notified doesn't have a physical office here in Portland, we especially appreciate Warner's great facilities, staffing support, and high-speed internet."  
The bootcamp started on Saturday, October 14th and will occur every Saturday until its conclusion on November 4th.  
---