Posted on August 21st, 2023 in News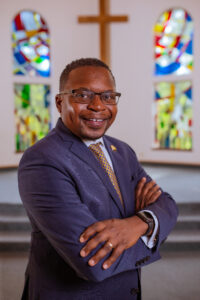 Dear WPU Community,
We have very exciting news to share with you this month. As you'll read in this issue of our WPU E-Newsletter, we have just learned that Warner Pacific has been granted federal designation as an "Asian American-Native American-Pacific Islander Serving" institution (AANAPI). What does that mean? Well to the United States government, it means we are recognized as enrolling a higher-than-average percentage of students identifying with this category and are now eligible for federal grant funding. To us at Warner Pacific University, it means something much more…let me explain.
More than 7 years ago, WPU was federally designated as the first "Hispanic Serving Institution" in Oregon (and remains the only university in Oregon with that designation today). In addition, the Murdock Trust completed a study noting our percentage of Black / African American students as surpassing that of our Oregon peers. That same study confirmed that our students are among the highest percentage of Pell-eligible first-generation college goers. Today the federal government also considers us a "Minority Serving Institution" as an umbrella term for our diverse mix of students.
We love and support our sister universities and institutions of higher education, but we must consider this: no other Christian university in the entire Pacific Northwest has been called upon to respond to their community in this particular way. In other words, God is doing something wholly (and HOLY) remarkable here at Warner Pacific. The news of receiving the AANAPI designation further confirms that WPU has been called to fulfill a missional goal to bring Christ-centered higher education to an increasingly diverse population – a population that has traditionally struggled to access college degrees, let alone Christian college degrees.
Let me be clear: while we pleased to be known as "Minority Serving," in civic terms, we are best described as "ALL Serving" in sacred terms. Quite plainly, God calls upon our university to serve each and every student who walks through our doors, regardless of background – and we never reduce our students to a box to be checked*. But friends… what a privilege to see that the Lord is doing a mighty work here at WPU to further reflect the full breadth His wonderous creation! We are honored to continue learning how best to respond to His call, and as always, deeply appreciate your prayerful support.
Bless you this month!

Brian L. Johnson, Ph.D.
President
Warner Pacific University
*NOTE: For further context, I invite you to read the article that appeared in Christianity Today where I joined other college presidents in explaining the Biblical heart for diversity we maintain, regardless of affirmative action – reprinted in this month's edition of e-news.
---