An Associate Degree in Sports Performance can serve as a springboard for your career in athletics. Do you want to be a personal trainer or a strength and conditioning coach? Or maybe you're interested in sports but haven't decided on a major yet. The AS degree can be your foundation for further studies or can launch you into a career on its own. Your advisor will help you design your AS degree to help you reach your goals.
This program is intended to prepare students for further study in kinesiology or to give direction to students whose goals do not require a four-year degree. Completion of this program will prepare students to sit for the NASM Certified Personal Trainer certification or Group Exercise Instructor. 
Learning outcomes
Students will demonstrate an understanding of the major systems of the human body as they relate to movement and activity by identifying, explaining, and applying principles of anatomy and physiology in various contexts.

 

Students will critically analyze movement and effectively communicate their analysis.

 

Demonstrate and apply knowledge of health-related fitness and wellness, injury prevention and management, strength and conditioning, and nutrition.

 

Identify, utilize and apply necessary principles of sport management, event management, emergency management, legal liability, and problem-solving.

 

Demonstrate appropriate strategies and technical skills with athletic taping, injury recognition, and injury rehabilitation.

 
30 credits: 15 credits in residence.
BIO 121 | Introduction to Anatomy and Physiology | 4 credits
HE 240 | Nutrition | 3 credits
HE 310 | Fitness Prescription | 2 credits
HE 410 | Fitness and Chronic Disease | 3 credits
KIN 230 | Introduction to Kinesiology | 3 credits
KIN 350 | Care and Prevention of Athletic Injuries | 3 credits
Electives: Select at least four courses from the following: 11-12 credits
HE 210 | Stress Management | 2 credits
HE 330 | Sports Nutrition | 3 credits
HE 340 | Current Health Issues | 3 credits
HE 370 | Strength and Conditioning | 3 credits
KIN 310 | Motor Learning | 3 credits
KIN 325 | Biomechanics | 3 credits
KIN 360 | Organization and Administration of Sports | 3 credits
SRM 240 | Fundamentals of Coaching | 3 credits
SRM 250 | Sports Ethics | 3 credits
SRM 260 | Sociology in Sports | 3 credits
SRM 270 | Facilities and Events Management | 3 credits
SRM 340 | Sports Psychology | 3 credits
SRM 350 | Communication in Sports | 3 credits
SRM 450 | Sports Law | 3 credits
To complete the A.S. Degree, students must also complete a total of 60 credits and all A.S. core requirements. This major includes 1 courses that will
also apply to the A.S. core requirements: BIO 121 (Scientific Reasoning). There are also elective options that could apply to core: HE 210 (Holistic
World View), SRM 250 (Ethics), SRM 260 (Diversity), SRM 340 (Urban Life).
Faculty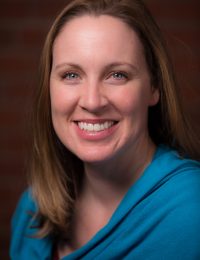 Amy Engilis M.S., A.T.C.
---
Associate Professor of Sports Medicine
Faculty
Division of: Natural Sciences & Health
Phone: 503-517-1053
Jeffrey Perrault
---
Assistant Professor of Sports Management
Faculty
Division of: Natural Sciences & Health
Phone: 503-517-1095