The physical education minor is for those who want to teach others about how the body works. It can serve as a foundation for K-12 P.E. teachers, or for those who may want to be health educators outside of formal education settings.
Courses
18 credits: 9 credits in residence, 9 credits upper division. Required:
BIO 221 | Human Anatomy and Physiology I | 4 credits
KIN 230 | Intro to Kinesiology | 3 credits
KIN 325 | Biomechanics | 3 credits
KIN 350 | Care and Prevention of Athletic Injuries | 3 credits
KIN 470 | Adapted Physical Education | 3 credits
One of the following:
PE 300-309 | Professional Activities | 2 credits
Requirements for Associate Degree: The Department of Natural Sciences and Health
offers two associate degrees. A checklist with the specific requirements is available from
the appropriate subject matter advisor.
Faculty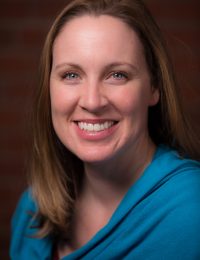 Amy Engilis M.S., A.T.C.
---
Associate Professor of Sports Medicine
Faculty
Division of: Natural Sciences & Health
Phone: 503-517-1053