A health minor is for students who are interested in how to achieve, maintain, and restore optimal human health. Learn about physical health, as well as the other dimensions of wellness. Add this minor to other majors if you want to prepare to be a K-12 PE teacher, give you expertise to take into the business or non-profit world, or prepare for further study in allied health fields. You will work with an advisor to select courses that fit your individual interests and goals.
Add this minor to other majors  to prepare for careers in:  
K-12 PE/Health teacher

 

Business or non-profits

 

Other allied health fields.

 

Coaching

 

 
16 credits: 9 credits in residence, 9 credits upper division.
HE 150 | Personal Health and Fitness | 2 credits
HE 210 | Stress Management | 2 credits
HE 240 | Nutrition | 3 credits
HE 340 | Current Health Issues | 3 credits
HE 410 | Fitness and Chronic Disease | 3 credits
Upper division Health or other courses chosen with advisor
Learning Outcomes
Demonstrate a comprehension of the fundamental concepts, theories, issues and trends related to human health and wellness.

 

Demonstrate the ability to integrate disciplines within health and science and critically approach theories and create plans to solve problems in allied health.

 

Understand, apply and demonstrate methodologies used in health and fitness.

 

Develop an awareness of human nutrition and function, particularly regarding chronic disease.

 
Faculty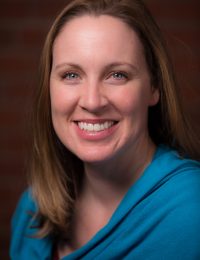 Amy Engilis M.S., A.T.C.
---
Associate Professor of Sports Medicine
Faculty
Division of: Natural Sciences & Health
Phone: 503-517-1053